Japan Seen Needing U.S. Help to Check China's Digital Yuan
Japan needs closer cooperation with the U.S. to curb the potential influence of China's planned digital currency, according to a senior lawmaker in Prime Minister Shinzo Abe's ruling party.
Speaking ahead of the Friday release of proposals aimed at paving the way for digital currency use in Japan, Norihiro Nakayama, vice minister for foreign affairs, said he hoped the Federal Reserve would partner with six other central banks including the Bank of Japan in studying digital currencies.
"We sense the digital yuan is a challenge to the existing global reserve currency system and currency hegemony," said Nakayama, a top member of the ruling party group that drafted the proposals. "Without the U.S., we cannot counter China's efforts to challenge the existing reserve currency and international settlement system."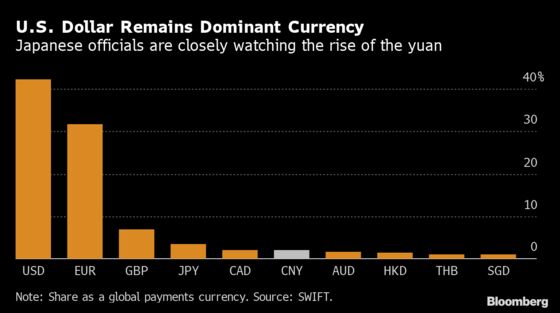 The comments indicate the heightened concern among policy makers in Japan over the likely impact of a digitized yuan expected for later this year. China's plan and Facebook's efforts to launch its own Libra currency have sparked central banks around the world to get up to speed on how digital currencies would function and what their impact could be.
"There are 1.4 billion people in China, so within the one belt, one road digital economic framework, the digital yuan has a high likelihood of becoming the standard within that digital economy," Nakayama said.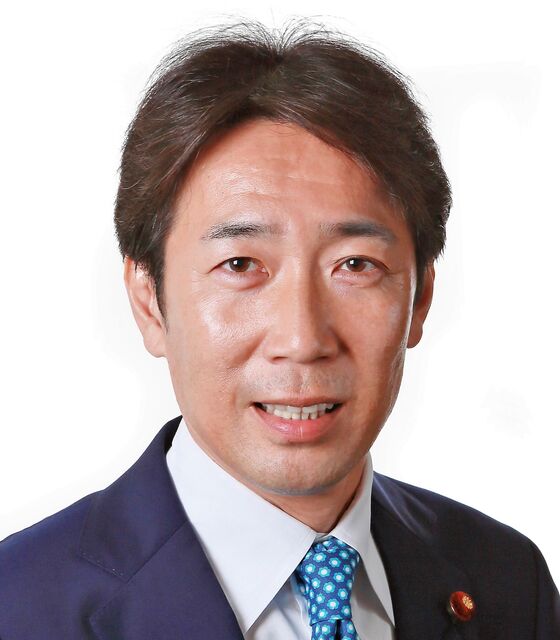 He also pointed to China's already large presence in Africa and said Japan needed to ensure it had the technological know-how and capacity to respond to the challenge of the digital yuan before it circulated en masse there.
Hiromi Yamaoka, the former head of financial settlements at the BOJ, also flagged the concerns for Japan over the potential for China to increase the potency of the yuan by digitizing it.
"China is the competitor," said Yamaoka in a separate interview. If the yuan is used more widely than the yen it will lead to a decline in Japan's economic power and influence in the mid to long term, he added.
Nakayama said Libra had also been a catalyst behind the central banks' moves to address the possibility of their own digital currencies. The major concern with Libra was that it could make central bank monetary policy less effective, he said.
Nakayama spoke just hours after Federal Reserve Governor Lael Brainard said the Fed is studying the feasibility of a digital currency.
"Given the dollar's important role, it is essential that we remain on the frontier of research and policy development regarding" central bank digital currencies, Brainard said.