Italy Turmoil Fails to Deter U.S. Investor From Peripheral Bonds
(Bloomberg) -- As the standoff over Italy's spending plans raised fresh havoc in the local bond market Thursday, at least one U.S.-based investor is focused on a more positive big picture for Europe.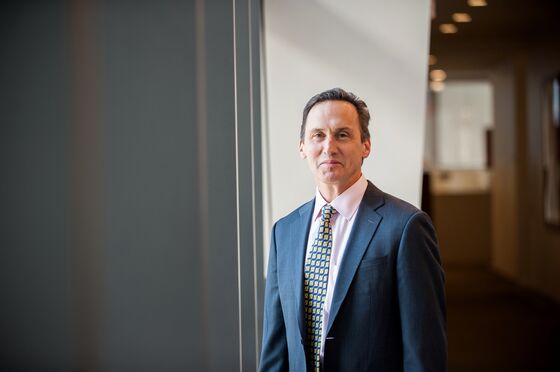 Robert Tipp, chief strategist of PGIM Fixed Income, has a strong stomach for the European Union's debt turmoil. He's managed portfolios with exposures across the region since 2012, when the bloc was in the throes of its sovereign debt crisis. Within his global multi-sector accounts, his current top pick in the region is Greece, followed by Portugal and Spain. Italy is also in the mix.
The country's debt came under pressure Thursday just hours after it conducted a bond-exchange operation and as investors homed in on budget concerns. The yield on Italy's 10-year bond surged, widening the spread over equivalent German debt to levels unseen since 2013, and European officials warned in a letter released publicly after the bond market close that Italy's draft budget plan constitutes a "significant deviation" from EU rules.
Tipp's team is monitoring developments closely, but he is also mindful of the longer-term positive trajectory of Europe's most indebted nations over the past several years.
"Obviously we're watching carefully at all times because there have been slippages, but also at this point countries are on an upward ratings track," said Tipp, who is based in Newark, New Jersey. "Italy is the only one on the out. Every other country is in varying degrees of upswing and really impressive recovery from the crisis."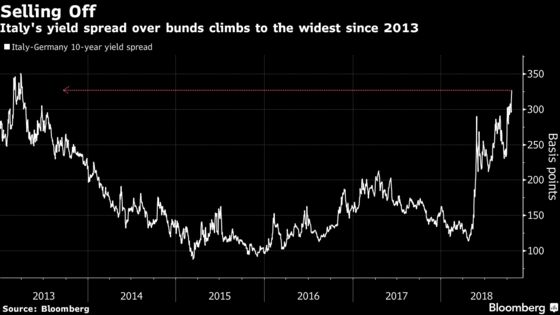 Tipp said that while concerns about fiscal discipline in the euro area's third-largest economy are justified, Italy's new government has already shown willingness to make concessions to European rules. He noted that Italy's government had already backed down from suggesting that the EU's 3 percent deficit limit could be breached, instead presenting a plan that projects a shortfall of 2.4 percent of gross domestic product in 2019.
More adjustments are likely by the end of the year, he said, and the sooner progress is made, "the sooner you begin to get to a virtuous cycle in Europe. "
"There's some anxiety about what's going on in Italy, there's anxiety about where the trade tensions are going to settle in terms of their impact, but the underlying economic trajectory is pretty solid," he said, citing in particular Portugal's improving growth and prospects for a balanced budget there next year. "Basically, Europe is on the precipice of breeding its own success if they can just make a little more progress on some of their troubled areas."
PGIM Fixed Income, part of the investment-management arm of Prudential Financial Inc., manages about $716 billion of assets and last year won Morningstar's fixed-income manager of the year award for its Total Return Bond Fund.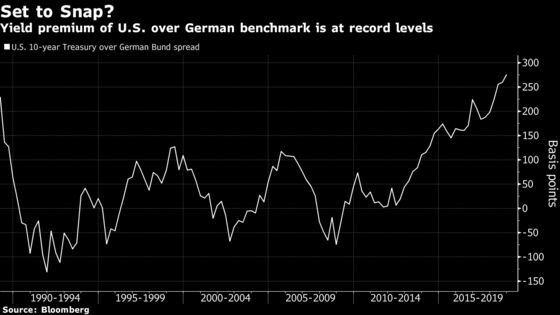 Expanding on his European theme, Tipp is also eyeing a turn in the trend that's seen U.S. and German yields diverge by the most on record. He sees the gap as "increasingly stretched, and I would think that is going to crack," he said, noting that it's likely to peak this year.
While that may sound like a bearish view on the long end of Europe's curve, Tipp is still betting tactically on a further decline in German yields. He expects an even sharper decline in Treasury yields at the long end, driven by global demand for exposure to U.S. duration.