There's No Global Panic Over Sliding Yuan—For Now
(Bloomberg) -- Recent declines in China's equities and currency may have a whiff of 2015's boom and bust. Luckily for global investors, that's where the parallels end -- at least for now.
In 2015, China's stock market lost a quarter of its value in a week after an unexpected currency devaluation, sparking plunges of more than 10 percent in European and U.S. shares. This time around, as Chinese stocks slide along with the yuan, global equities seem to be finding a firmer footing and are more preoccupied with U.S. trade policy.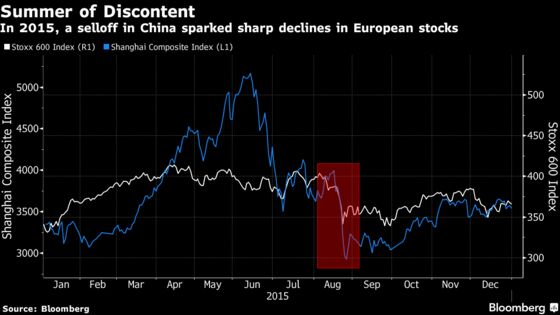 Even shares with significant Chinese exposure have hardly budged this year, in line with equities worldwide, according to MSCI indexes.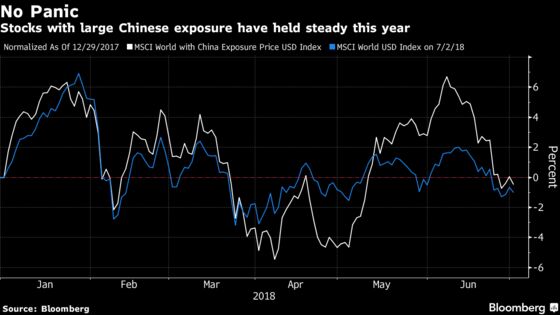 The Shanghai Composite Index has lost 16 percent to date amid concerns policy makers want a weaker currency to combat the effect of U.S. tariffs on Chinese goods. In 2015, the yuan's abrupt drop sparked broad declines in emerging-market currencies and ignited worries that the world's second-largest economy was slowing and its financial stability was in question.
"In case of a cool-down of the global economy, China also will be affected, but they have enough measures to go through this without major damage," said Guillermo Hernandez Sampere, head of trading at MPPM EK in Eppstein, Germany.
Chinese shares stabilized with the yuan on Tuesday after the central bank signaled it will keep the exchange rate steady.