Israel's Credorax CEO Eyes $200 Million IPO to Fund Expansion
(Bloomberg) -- Israeli payments company Credorax Inc. is looking to raise at least $200 million in an initial public offering to fund its expansion, chief executive officer Igal Rotem said in an interview.
The Herzliya, Israel-based startup, which developed software that helps clear cross-border e-commerce transactions, will choose by the middle of next year whether to list on NASDAQ or the London Stock Exchange, Rotem said. Goldman Sachs Group Inc. is advising it.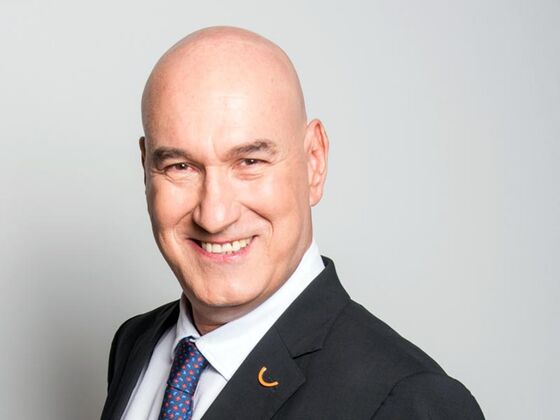 The company is hoping to cash in on investor demand for one of the hottest sectors in Europe's stock markets. Shares in Adyen NV more than doubled after their IPO in June, while Germany's Wirecard AG is up 92 percent in a year when the banks that have traditionally dominated the payments industry have almost all fallen, some by more than 20 percent. However, neither has escaped the broader market sell-off in recent weeks.
Credorax, a member of the payments networks of Visa Inc., Mastercard Inc. and others, has raised about $110 million to date from investors including Blumberg Capital, Columbus Nova and FTV Capital, but Rotem says he has no plans to tap private markets again.
Rotem didn't specify whether he or any of the company's other investors intend to sell shares in the IPO. But he did say that his main goal is to strengthen the balance sheet and fund future acquisitions. Though Credorax will clear more than 100 million transactions this year, worth some $5 billion in total, it only expects revenue of just over $110 million. Rotem said it needs a cash infusion to compete with industry leaders such as Adyen.
"We don't have the balance sheet to service the Lufthansas of the world, who need much larger financial capabilities," he said.
Earlier this year, the Israeli firm started to issue credit to clients, and it aims to grow that business. Credorax has banking licenses in the European Union, the U.S. and Japan, though the last two are inactive "because the company is too small to operate three different banks in three different continents at the same time," Rotem said.
"These are strong assets that we have," he said. "They will be fully operational at some point, just not now."
Credorax's software automates the process of setting up a merchant bank account, which retailers need in order to process online payments. This cuts down the banking paperwork for online retailers that want to sell outside their domestic markets, and increases the rate at which customer orders are automatically approved by credit card companies. Reducing the need for human intervention substantially cuts the costs of processing the payment.
Online shopping has exploded in recent years with the rise of giants such as Amazon.com Inc. and Alibaba Group Holding Limited. But the financial infrastructure underpinning it can still be patchy. Consumers often see their orders blocked owing to a fractured global banking regulatory system that tends to discriminate against less developed economies, Rotem said.
Partly, that is due to developed markets' concerns about issues such as money-laundering and counterfeit goods -- concerns that Credorax tries to mitigate with a suite of anti-fraud services.
"The system is broken," he said. "It was designed, built, contemplated to service domestic commerce. We're trying to break this paradigm."
Despite the problems, cross-border retail purchases are the fastest growing segment in the global online shopping industry, with Asia and Europe driving those gains. Such sales will grow to $627 billion by 2022, or about 20 percent of the overall market, according to a report last year by Forrester Research Inc.