Hoyer to Offer Bill to Keep Sanctions on Deripaska-Related Firms
(Bloomberg) -- House Majority Leader Steny Hoyer said he'll introduce legislation to block the Treasury Department from lifting sanctions on three Russian companies linked to oligarch Oleg Deripaska.
"While I understand the Treasury Department's efforts to reduce Mr. Deripaska's ownership stake in Rusal, thereby calming the global aluminum market, numerous serious questions remain regarding this settlement," Hoyer, a Maryland Democrat, said in a statement Tuesday.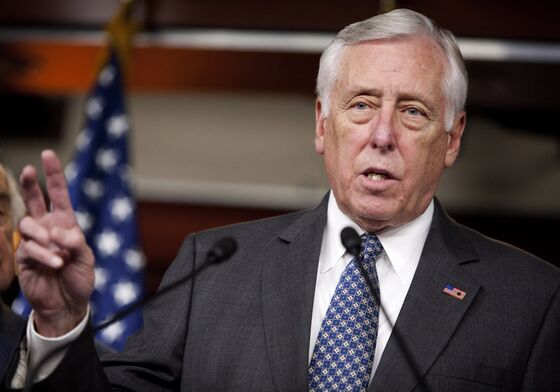 Hoyer said a briefing on the sanctions decision by Treasury Secretary Steven Mnuchin last week "raised more questions than it answered," and that he "cannot help but view
this action in the context of the Trump administration's repeated deference to Russia."
In the Senate, Minority Leader Chuck Schumer has said he will force a vote Tuesday on a measure to block the Treasury Department's plan.
In an effort to head off action in the Senate, Mnuchin is set to brief Senate Republicans Tuesday.