How Not to Be Stupid and a Dating App for Haters
(Bloomberg Opinion) -- My morning train reads:
• The Money Managers to Watch in 2019 (Wall Street Journal) but see For Hedge Funds This Year, $1 Billion Is the Loneliest Number (Bloomberg)
• Showtime is set to air a dramatic comedy on the '87 financial crash. It looks a lot like the current Wall Street melodrama. (Washington Post)
• What Billy Beane and Jim Simons Have in Common (Institutional Investor)
• Steps In Financial Planning: 10 For 2019 (Investor's Business Daily)
• How Not To Be Stupid (Farnam Street) see also Metacognitive Failure as a Feature of Those Holding Radical Beliefs (Science Direct)
• Trump Took Credit for Stock Market Records. Does He Deserve Blame for the Plunge? (Businessweek)
• Rewards Credit Cards Gained a Fanatic Following—Now Banks Are Pulling Back (Wall Street Journal)
• Meet 'Hater,' a dating app that connects you with people who hate the same things you do (Business Insider)
• Dairy farming is dying. After 40 years, I'm done. (Washington Post)
• Civil Discourse Exists in This Small Corner of the Internet (The Atlantic)
The Best Investments of 2018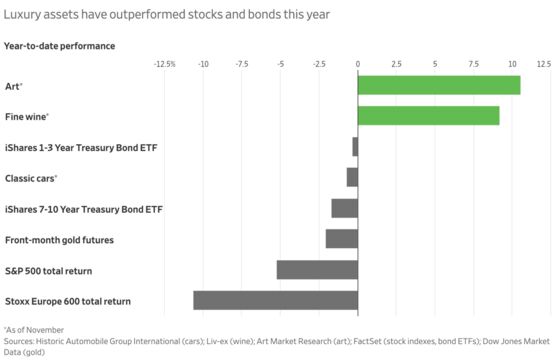 Want to receive our daily reads in your inbox? Sign up here!
This column does not necessarily reflect the opinion of the editorial board or Bloomberg LP and its owners.
Barry Ritholtz is a Bloomberg Opinion columnist. He founded Ritholtz Wealth Management and was chief executive and director of equity research at FusionIQ, a quantitative research firm. He is the author of "Bailout Nation."