Hot Fund Quadruples Its Assets to $8 Billion in Just Two Years
(Bloomberg) -- A Japanese investment house is seeing a surge in growth, with assets under management more than quadrupling in just two years amid strong investment performance.
Rheos Capital Works Inc.'s assets rose to about $8.1 billion at the end of June from about $1.9 billion in January 2017. The money management firm headed by famed stock picker Hideto Fujino also saw big inflows after a local TV show ran a feature on its strategy.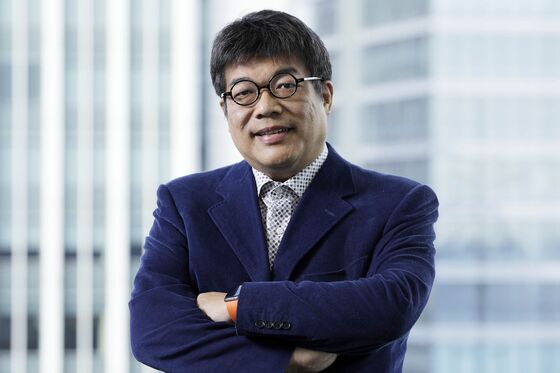 "It's a huge success," the 51-year-old president and chief executive officer said of the increase in assets, speaking in an interview in Tokyo. "We are overwhelmingly the No. 1 Japanese independent fund house."
Fujino, who previously worked for Goldman Sachs Asset Management, is something of a legend in the Japanese asset management industry, with peers calling him an "artist" for his ability to pick stocks. While most Japanese equity managers stick to blue-chip companies in the Nikkei 225 Stock Average, Fujino targets smaller firms. He looks for businesses with steady double-digit earnings growth, a reasonable stock price and a switched-on management team.
Rheos's flagship Hifumi Fund has returned 420 percent since inception in October 2008, outperforming a 94 percent gain in Japan's benchmark Topix index, according to the company's June report. Its performance over the past five years beats 95 percent of peers, according to data compiled by Bloomberg. The low-cost mutual fund holds 230 stocks, with 87 percent in Japanese shares, mostly Topix companies, and 10 percent in overseas equities.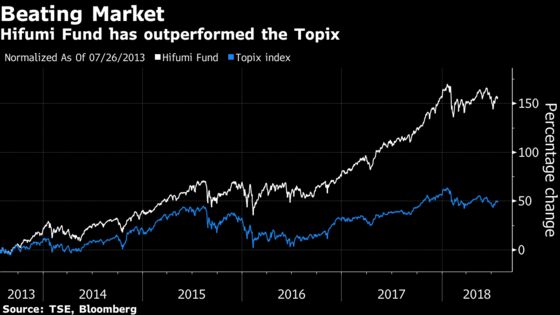 Fujino is enjoying a redemption after he was forced to sell his stake in Rheos, give up his role as president and go back to being an employee as clients fled during the financial crisis. He keeps the 3,240 yen ($29) of cash from that fire sale framed on his desk as a reminder of his hardest times.
Fujino says he sees great opportunity in U.S. small caps that have been relatively ignored amid the focus on passive investing. He prefers companies providing everything from housing, clothing and travel services to millennials, while he also likes U.S. pharmaceutical venture companies.
"There's a room to make considerable alpha," Fujino said. "There's a huge chance out there."