His Hedge Fund Shut, Whitney Tilson Says Now He'll Try Research
(Bloomberg) -- Whitney Tilson is back. But not as an investor -- he's going into the research business.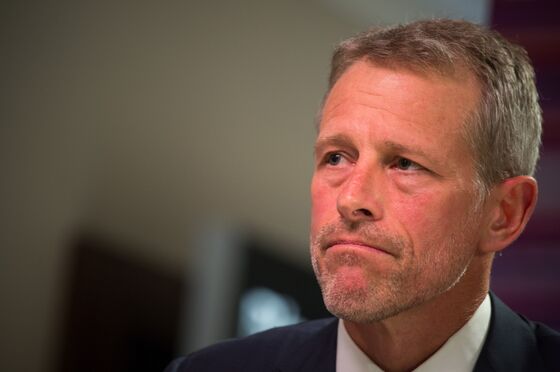 The former hedge fund manager announced Friday that he's launching Empire Financial Research with "old friend" Porter Stansberry and Stansberry Research. Empire will provide "advice, commentary and in-depth research and analysis to help people around the world become better investors," Tilson said in an email.
His move comes as the research industry is shrinking and shifting as firms try to figure out who's willing to pay how much for what. The transformation is being driven by a flood of easily-available information about stocks, along with lower transaction fees and new European rules known as MiFID II.
When asked if he sees opportunity because of those rules, Tilson replied: "I had to Google MiFID, so there's your answer in how big a role it played in our assessment of the opportunity."
Tilson closed his hedge fund, Kase Capital Management, in 2017 after reporting "sustained underperformance" to investors. Since then, he's has continued to provide his thoughts on markets through his website and newsletter, Kase Learning. Tilson hopes to reach a larger audience than his 7,500 subscribers by teaming up with Stansberry, with a goal of building a list of 500,000 subscribers. He hopes to launch a monthly newsletter in April.
Stansberry is no stranger to controversy. In 2003, he was sued by the SEC for defrauding "public investors by disseminating false information in several Internet newsletters." He was ordered to pay $1.5 million in restitution.