Here's a Brief History of When U.S. Stocks and Shutdowns Collide
(Bloomberg) -- Markets have taken the latest partial government shutdown in stride so far, with the S&P 500 Index rallying about 10 percent since the closure began.
That's a break from history -- the gauge has dropped on average 1.6 percent during the six previous halts since 1977 that lasted 10 days or longer. Any closures shorter than that had a minimal effect, with the benchmark rising an average 0.3 percent: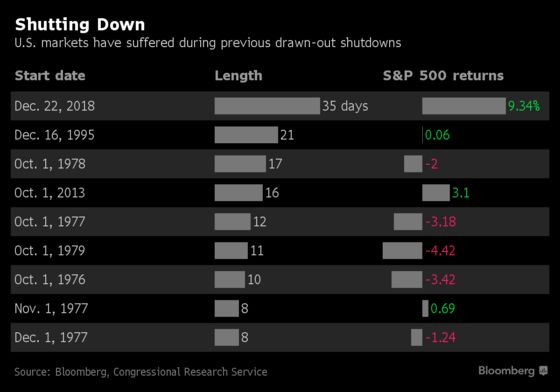 "In terms of returns from the S&P 500, there's really not a lot of corollaries to draw," said Matthew Bartolini, head of Americas research for State Street's ETF business. The first signs of impact may be in the forward guidance given by industrial and big tech firms as this earnings seasons rolls on, he reckoned.
And with about 800,000 Americans missing a second paycheck, there are other reasons to worry. Consumer sentiment happens to align nicely with S&P 500 Index performance: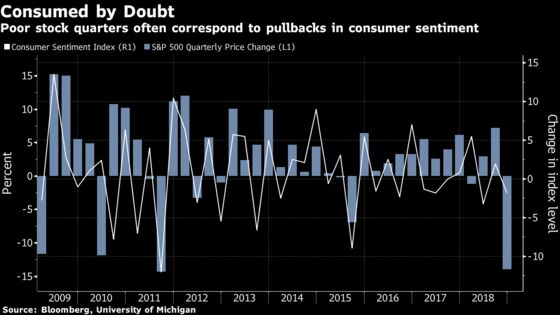 "As this shutdown drones on, investors are becoming more concerned that it could have a more meaningful impact," David Lafferty, chief market strategist at Natixis Advisors LP, said by email.