Hedge-Fund Veteran Who Won Big on Volatility Is Back in the Game
(Bloomberg) -- Stephen Diggle, the executive who made more than $2.5 billion on volatility wagers during the global financial crisis, is getting back into the hedge-fund game.
Eight years after Artradis Fund Management returned money to investors, Diggle has hired fellow veteran Gavin Gilbert as chief investment officer of Kit Trading Fund, a $10 million vehicle that currently manages money for his family office, Vulpes Investment Management, and other wealthy clans. By bringing in outside institutional investors, the pair plan to expand Kit to as much as $350 million by the end of 2019, and possibly more if extra traders are hired.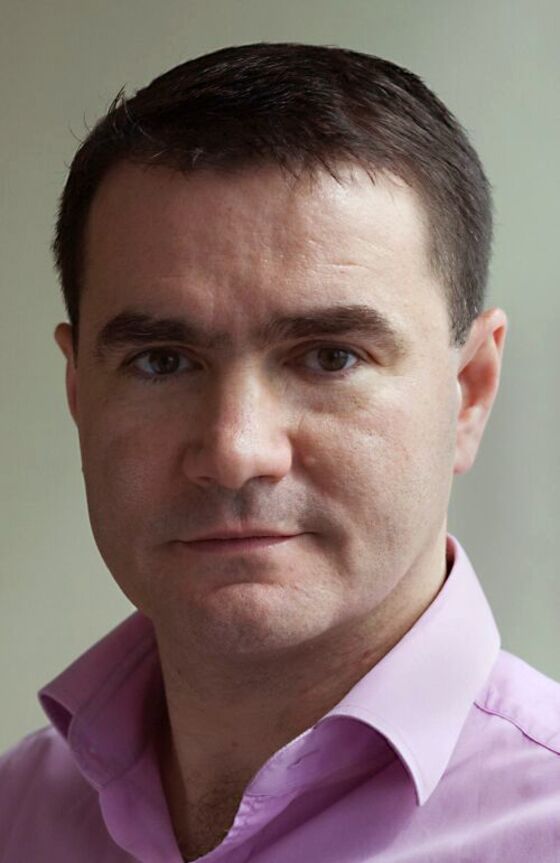 "The best returns are always on the smallest trades," Singapore-based Diggle, 54, said in a phone interview.
To that end, Diggle plans to have Kit maintain its focus as a multi-manager, multi-strategy hedge fund. He said one of the hedge-fund industry's biggest problems is the fact that some of the most-profitable opportunities occur in obscure areas that can't always accommodate large amounts of money.
Kit's five money managers trade equities, fixed income and currencies, using strategies such as arbitrage and relative value. They don't bet on rising and falling stocks because that approach has struggled to produce steady returns, Diggle said.
Investors in Kit's higher-risk, higher-return share class have made a cumulative 60 percent since its inception in January 2016. The lower-risk share class has generated a 36 percent return, according to its January newsletter.
Gilbert, 50, has a resume that includes stints at some of the world's marquee hedge-fund firms. He was most recently at Dymon Asia Capital (Singapore) and has also worked at Graham Capital, DE Shaw & Co. and Brevan Howard Asset Management.
Another major challenge Diggle foresees is fundraising.
"Regulatory changes and changes in the industry have meant you need probably $100 million to even open a hedge fund, and $1 billion before anyone takes you seriously," Diggle said. "It's incredibly hard to start your own fund these days, the hurdles are ridiculous."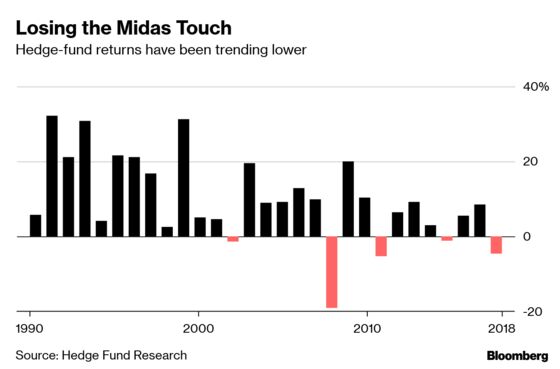 Traders with ambitions to start their own funds have to convince investors who pulled $37 billion from the $3.2 trillion global hedge fund industry last year after one of the worst annual performances on record. They redeemed another $1.7 billion in January, according to eVestment estimates.
Investors are "definitely not getting the performance they expect or deserve for the fees that they pay," Diggle said. "After 2018, that's not even a debate."
While the Oxford University graduate isn't shooting so high this time, he has done it before, helping to build Artradis from a $4.5 million firm in 2002 to one managing $4.8 billion in 2008. Artradis made around $2.5 billion of realized gains for investors between August 2007 and December 2008 on volatility trades. It returned money three years later after central bank easing subdued asset-price swings, leading to losses.
Vulpes Investment Management manages about $400 million.