Hedge Fund Up 121% Sees Zillow, Snowflake as Next-Gen Faangs
(Bloomberg) -- Eric Jackson's long-short fund has more than doubled this year because of profitable bets on tech firms that thrived when the coronavirus hit. Now he's on the hunt for a new generation of growth stocks.
His Toronto-based hedge fund, EMJ Capital Ltd., owned Zoom Video Communications Inc., Delivery Hero SE and other stay-at-home stocks that have soared. With the fund up 121% this year as of Nov. 30, Jackson has now trimmed his position in some of those winners to focus on the next group of tech firms that he thinks have strong growth trajectories after the pandemic.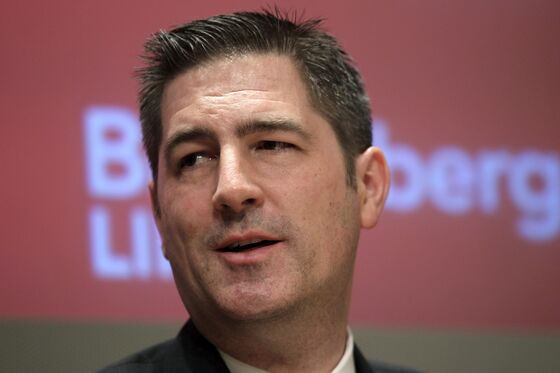 "I'm trying to find the next Faangs," he said in an interview, referring to the acronym for Facebook Inc., Apple Inc., Amazon.com Inc., Netflix Inc. and Google parent Alphabet Inc. "I have a tech focus, but I tend not to invest in the Faang group. I'm looking for $2 billion to $50 billion market cap companies that are going to double or triple over the next two to three years." Jackson manages about $95 million of assets.
Zillow Group Inc. is one of his top picks. The real-estate portal's shares have quadrupled from their March lows. Last month, the company reported third-quarter earnings that beat expectations and sent its stock surging.
The return of co-founder Rich Barton as Zillow's chief executive officer in 2019 sealed Jackson's bullish case. "People kept saying that this guy is an incredible operator. Super nice, warm, builds a great team but he's a super hard driver. He knows how to just keep cranking on the business to get the most out of it," he said.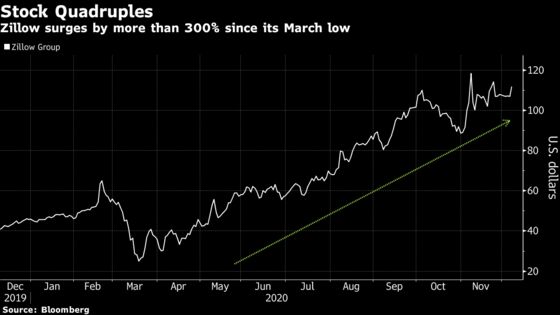 "I would definitely classify it as the next FAANG," Jackson said. "If I'm a fund manager looking for growth, I want to find who can make that leap from a $50 billion company to a $250 billion company over the next few years. I would definitely would put Zillow in that category." Zillow has a market value of about $27 billion.
Online dating firm Match Group Inc. and software company Snowflake Inc. are a couple of Jackson's other tech bets. Match is up almost 40% since its spinoff. Snowflake has surged more than 200% since its IPO.
Match has "their wind at their backs, with Tinder being the most popular dating brand out there," Jackson said, adding that it has a strong management team. "There is still enormous upside especially when you start looking at its international growth like Japan and India and elsewhere."
For Jackson, newly listed Snowflake's meteoric rise is reminiscent of Zoom. "Snowflake is growing even faster than Zoom was and their retention rate is off the charts. Once they start using it, they love it. I think Snowflake will get to $200 billion market cap easy and will probably surpass that."
Jackson also has some investments closer to home -- including Score Media & Gaming Inc., which he expects will eventually get acquired by a larger player or a casino. Shares of Toronto-based Score have more than doubled since Canadian Justice Minister David Lametti announced legislation in late November to legalize single-event sports betting in Canada.
"You just can't bail on good tech stocks," Jackson said. "I still think that people are going to be attracted to tech stocks and whether or not they are work-from-home names or tech names."