Hedge Fund Titans Baupost, D.E. Shaw Caught in PG&E Value Trap
(Bloomberg) -- Top hedge funds scooped up or held shares of PG&E Corp. in the third quarter, with the beaten down stock of the California utility appearing to be a good value. Since then it has taken more pounding.
Shares fell 22 percent Monday on fears that the utility could file for bankruptcy to deal with as much as $30 billion in liabilities from wildfires. PG&E is down about 59 percent since Sept. 30, the date of the last filings for big investors.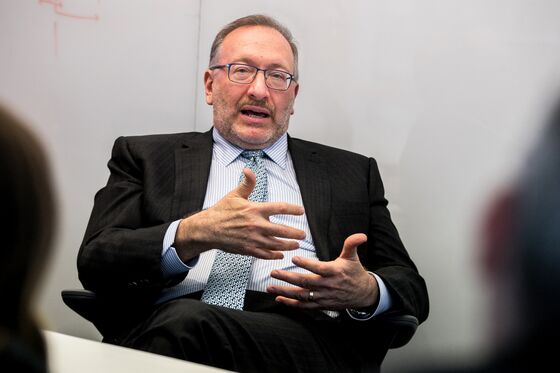 Seth Klarman's Baupost Group had a stake worth $873 million as of Sept. 30, according to a regulatory filing. Assuming Baupost still owns the same number of shares, its position is now valued at $360 million.
The paper losses for other hedge funds look just as bad, if they held on to the shares: D.E. Shaw's $311 million position is now worth $128 million; Viking Global Investors' stake went from $264 million to $109 million; Appaloosa Management's $184 million holding sunk to $76 million.
Read more about PG&E's possible bankruptcy here
Baupost declined to comment. Representatives for the other hedge funds didn't immediately respond to an email. PG&E declined to comment earlier Monday on the possibility of bankruptcy, saying it doesn't speak about "market rumor or speculation."