Hedge-Fund Felon Hid Criminal Past to Woo Crypto Investors, U.S. Charges
(Bloomberg) -- A Toronto man who served time in prison after his hedge fund collapsed later concealed his identity and criminal past to defraud investors of $30 million through an initial coin offering of digital tokens, U.S. prosecutors said.
Boaz Manor, 46, told investors that his company, CG Blockchain Inc., offered a product that would let hedge funds record transactions on a blockchain, prosecutors said Friday. But Manor falsely claimed that 20 hedge funds were paying a $1 million yearly fee to use the product, and he used aliases and changed his appearance to conceal his past, prosecutors said.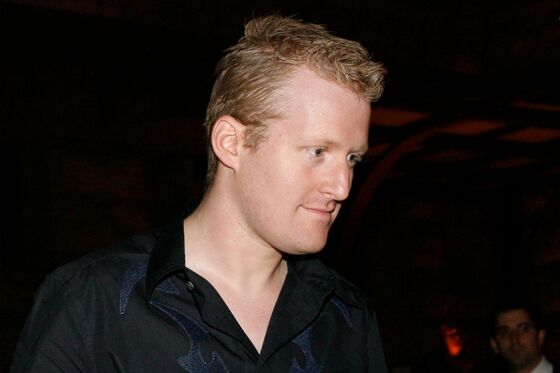 To give him credibility with prospective investors, Manor also falsely claimed that a New Jersey attorney, Edith Pardo, 68, was an independently wealthy investor who put $3 million in CG Blockchain, according to an indictment in federal court in Newark, New Jersey. Both Manor and Pardo are charged with conspiracy, wire fraud and securities fraud. They were also sued by the Securities and Exchange Commission.
"Pardo neither invested millions in the business nor exercised managerial authority over it, and instead acted merely as a front that concealed Manor's true control over the business," according to the SEC complaint. "Defendants also made material false or misleading statements about the state of the technology products they were developing."
So-called initial coin offerings exploded in 2017 and collected billions in investor funds. But most of the startups raising funds by issuing tokens to investors never ended up even producing a working product, and over 80% of the projects were scams, according to Satis Group, a crypto consulting firm.
Governments around the world are cracking down on ICOs, with some, such as China, prohibiting them outright. The SEC has stopped or fined many companies behind ICOs and investigated scams.
Manor co-founded Portus Alternative Asset Management Inc. in 2003. Two years later, Canadian regulators froze Portus's assets on the suspicion that company funds had been misappropriated, according to the indictment.
Manor later pleaded guilty in Canada to laundering the proceeds of a crime and disobeying a court order. He was sentenced to four years in prison and served one year, prosecutors said. In 2012, he agreed to pay 8.8 million Canadian dollars, and the Ontario Securities Commission banned him from trading securities and managing investment funds.
Manor began working in 2014 on a plan to create a crisis management tool for hedge funds, and his firm purported to offer "real-time blockchain auditing" of financial transactions, according to the indictment. Investors paid for tokens in fiat currency, Bitcoin or Ether, the SEC said.
He used a variety of aliases, including Shaun MacDonald, to hide his identity, while growing a beard and darkening his hair.
Manor is a dual citizen of Canada and Israel. Pardo, who is licensed as an attorney in New York, is an Israeli citizen.
Pardo was arrested Friday and is scheduled to appear in federal court in Newark. Manor remains at large.