Hedge Fund Bears Odey and Clark Reap Millions from Market Crash
(Bloomberg) -- For two of London's most bearish hedge fund managers, the fastest stock market correction ever has offered some long-awaited relief.
Russell Clark's Horseman Global Fund surged about 6% in the seven days to Feb. 26, while Crispin Odey's flagship European money pool has gained around 5% in the past week, according to spokespeople for the two firms. They manage almost $1 billion across the two strategies.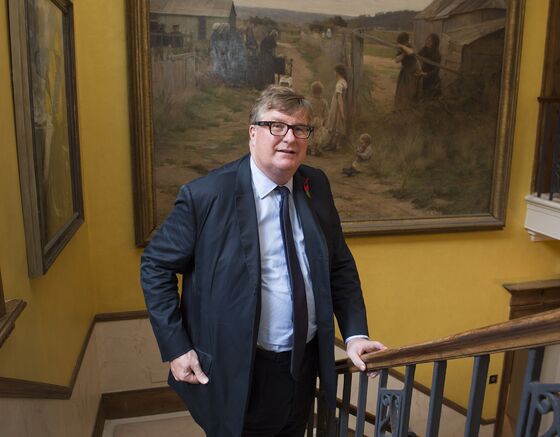 The returns ease some pain for the managers, who suffered excruciating losses from their consistently bearish stances in a record bull market. And then came a more than 10% slump in the S&P 500 index over just six days, the quickest turnaround ever, according to data from Deutsche Bank Global Research.
The duo have for years warned that stocks have raced ahead of fundamentals and that central bank interventions were creating a market bubble. Two weeks back, Odey warned clients that the equity market was reaching its climax and predicted an end to the "frightening" bull run.
He even discussed coronavirus, which is roiling markets as it spreads across the world, so far infecting 83,000 people and killing more than 2,800. The virus has sparked a major health care crisis, sent cities in lock-down and disrupted global supply chains.
"Just as the coronavirus became lethal when it crossed from bat or snake or pangolin to human, so this bull market became lethal when it crossed over from a bond market -- where 25% of the developed world bonds were negative yielding -- to equity markets," Odey said in his client note on Feb. 14.
Clark's hedge fund is recovering from an almost 35% decline last year, its worst ever, as his persistent bearish wagers backfired. Odey's hedge fund in 2019 slumped to a fourth annual loss in the last five years.
The Financial Times reported Odey's returns earlier Friday.