Health-Tech Startup Raises Funds for Brazil Oscar-Copycat Plan
(Bloomberg) -- Sami, a tech startup looking to replicate the success of Oscar Insurance Corp. in Brazil, is raising $15.5 million to take on the biggest players in the nation's health-care insurance market.
The company's second round of investments is coming from Monashees Gestao de Investimentos Ltda., Redpoint eVentures LP and Valor Capital Group LLC, where former U.S. ambassador to Brazil Clifford Sobel is a partner. Last year, Redpoint and Brazilian Canary invested $1 million in the Sao Paulo-based firm, which was founded in 2018.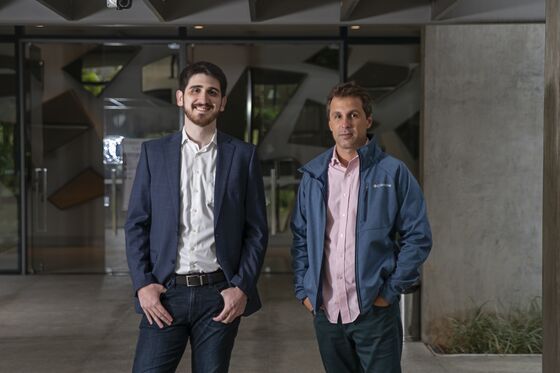 "We are planning to attack the market's monsters, companies with revenue as high as 20 billion reais ($3.56 billion)," founding partner Guilherme Berardo said in an interview. He promised prices as much as 30% lower than the competition, depending on the "cash-burn appetite of our investors."
Like Oscar in the U.S., Sami will try to compete with major rivals such as UnitedHealth Group Inc., whose Amil unit in Brazil is one of the nation's biggest health insurers by number of clients. Brazil's private-sector health-insurance market is "very concentrated," with eight companies responsible for 80% of the roughly 250 billion reais of annual revenue, according to estimates from Vitor Asseituno, a physician who's Sami's president and a founding partner.
"Our role model is Oscar," Asseituno said. The U.S. health-tech firm is now a unicorn that's attracted investments from companies including Alphabet Inc.
Sami is taking on Brazil's health-insurance market at a particularly challenging time even for the market Goliaths. Unemployment is rising as the Covid-19 pandemic batters major companies, reducing demand for employee health insurance. The industry's high inflation rate is another problem, with prices rising five times faster than consumer indexes. Many companies stop paying their premiums or switch to cheaper insurers as prices go up.
Interest rates at 2%, a record low, are another hurdle. Insurers used to depend on investment income from premiums that could be used to buy Treasury securities yielding as much as 15% just a few years ago.
Yet the Covid-19 pandemic may have had a silver lining for Sami in some respects. It helped the company surmount some of the regulatory and cultural challenges it could have faced had the outbreak never happened.
"Suddenly we overcame all that because of the coronavirus," Asseituno said. Telemedicine, a technology Sami helps companies offer their employees, is now permitted in Brazil, and has even become many customers' first choice.
Until now, Sami has just been providing analytics and telemedicine to other companies, including competitors. Now, having met minimum capital requirements, the firm in November will become a full health-insurance company, focusing first on small and midsize firms.
Alan Warren, Oscar's former chief technology officer, is a partner at Sami, as are Sergio Ricardo, Amil's former chief executive officer, and Paulo Veras, founder of Brazil's Uber-like 99 Taxis Desenvolvimento de Software Ltda.
Sami's strategy is to take on Brazil's traditional fee-for-service model, which critics contend creates incentives for extra procedures and exams. Instead, the insurer will set a pre-arranged reimbursement level for its hospitals, labs and physicians, Asseituno said.
"We can save a lot of money by avoiding unnecessary procedures and visits to the emergency room," he said.
Sami also aims to adjust premiums based on the inflation rate, while industry prices now tend to jump four to five times faster than that every year. Technology and data analytics bring transparency that helps keep costs under control, Berardo said.
Asseituno studied medicine in college and, as an intern, worked at Rock Health Inc. in California, a venture-capital fund focused on digital-health startups. He got to know the top industry executives at events organized by his trade-show company, Live Healthcare, which he sold in 2018.
Berardo, who studied business at the University of San Diego and worked at the wealth and asset-management division at Merrill Lynch, co-founded a hospital chain in Brazil called Premium Care, which now has eight hospitals.
He was less successful with his second startup, Dr. Agora, which employed the philosophy of holistic care, rather than just responding to a set of specific diseases.
Berardo met Asseituno in 2017, when he was trying to arrange a merger to save Dr. Agora. The deal didn't happen and the company went broke. But Asseituno called Berardo just a few months later and, noshing at a bakery and snack bar in Sao Paulo, they created Sami.