A Jefferies Analyst Spent Weeks Delivering Food to Hone His Research
(Bloomberg) -- Giles Thorne literally went the extra mile to make his latest conclusion about the food-delivery sector: Deliveroo makes more money in the U.K. than suggested elsewhere.
The Jefferies analyst, a self-described man of "middling athletic ability and owner of an even more average bike," spent four weeks either side of Christmas working shifts for Deliveroo to assist his study of a sector where competition is growing increasingly intense, he wrote in a note.
His main takeaway? That Deliveroo likely generated double the gross profit on the orders he delivered than the "traditional" marketplace would have, and is probably more profitable than assumed. As Thorne discovered while making 24 deliveries over the course of seven shifts, the system has a symbiotic "risk and reward" platform. When Thorne didn't ride, he didn't get paid and when he put down his bike in favor of a cup of tea, Deliveroo had no cost.
The idea to hit the bike arose when Thorne, 41, and a colleague were watching Just Eat Plc shares plunge in March 2018 after the company said it'll spend about 50 million pounds ($66 million) more than analysts had modeled to expand its online marketplace into a courier service. After his time on the bike, Thorne also concluded that the U.K. needs "progressive" regulation for the so-called gig economy.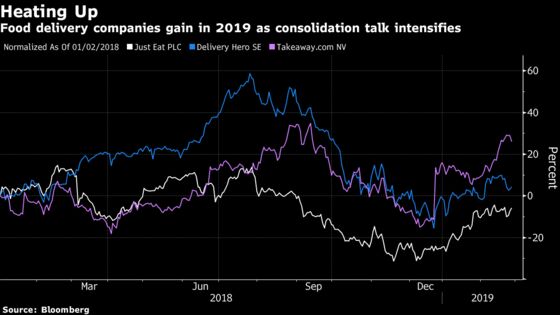 A challenge for the company will be "populating a fleet of riders 24/7," noted Thorne, who recognized certain shifts and neighborhoods were less lucrative than others. For his seven shifts, he earned 88.68 pounds, or 93.68 pounds including a fiver in tips.
Still, the biggest problem for the company remains "the same as it ever was: playing catch-up in a sector that disproportionately rewards first-movers."