Gupta's GFG Alliance Hires PJT, Alvarez & Marsal to Advise on Fixing Finances
(Bloomberg) -- Sanjeev Gupta's GFG Alliance has hired PJT Partners Inc. and Alvarez & Marsal Inc. as advisers to help it secure its future following the collapse of its biggest lender, according to people familiar with the matter.
PJT Partners, an investment bank spun off from Blackstone Group Inc., will advise GFG on finding ways to plug the financing gap left by the insolvency of Lex Greensill's eponymous firm, the people said, asking not to be named because it's private. Alvarez & Marsal, headquartered in New York, is an advisory firm well known for its work in turnaround management.
Gupta also hired Norton Rose Fulbright as a legal adviser.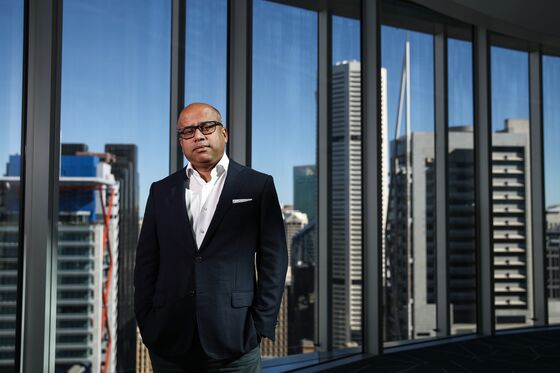 The severity of the metal tycoon's situation was laid bare in a London court on Monday, after a filing by Greensill said GFG had told it in February it would be insolvent without its funding. Unions have since raised concerns over the security of 35,000 jobs across Gupta's sprawling empire that has operations in 30 countries.
The first task for GFG and the advisers will be to secure a debt standstill on the $5 billion it owes Greensill and funds that bought its financial products, according to a person familiar with the matter. That would help prevent an immediate default and fire sale of assets by GFG, which relied on the lender to finance the rapid spree of acquisitions that made Gupta a household name.
The advisers will then need to figure out who are the counterparties to the packaged receivables, effectively revolving credit facilities to Gupta's businesses, held at Greensill Bank and in the funds at Credit Suisse Group AG and GAM Holding AG.
Grant Thornton is acting as administrator for Greensill Capital.
A spokesperson for the Norton Rose Fulbright declined to comment on its role. Representatives for PJT Partners didn't immediately respond to requests for comment. A spokesperson for Alvarez & Marsal declined to comment.
Meanwhile, French Finance Minister Bruno Le Maire said the government would support GFG employees and its industrial sites in the country. The British government is in constant contact with Gupta's steel division, according to a person familiar with the matter, while a spokesperson for Australia's Industry Minister Karen Andrews said the government was "monitoring the situation closely."