Guinean Leader Backs Referendum on Constitution Despite Protests
Guinean President Alpha Conde said a referendum to change the constitution would go ahead, despite protests against what his opponents say is an attempt to cling to power.
Voters will be asked to approve a new draft constitution on March 1, Conde said in a decree read on state-owned Radio Television Guineenne on Tuesday. Long-delayed parliamentary elections are scheduled to be held on the same date.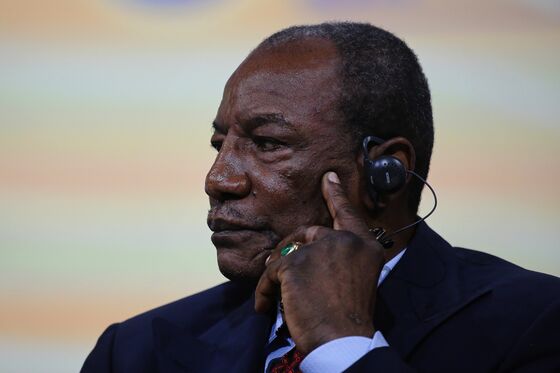 Conde, 81, so far hasn't said whether he plans to run in a presidential vote set to take place later this year, but ruling party official Malick Sankhon said earlier this month that Conde will be its candidate.
Nationwide rallies against Conde seeking a third term have left several people dead and threatens stability in the West African nation, which holds the world's largest reserves of bauxite, the key raw material used to make aluminum.
While Russia has thrown its weight behind the former academic, both the U.S. and France, Guinea's former colonial ruler, have urged Conde to avoid risking civil unrest.