Griffin Urges Cooperation Toward Uniform U.S. Listing Standard
(Bloomberg) -- Ken Griffin, head of the $33 billion hedge fund Citadel, called on U.S., Chinese and other foreign regulators to work together to provide better oversight of foreign companies listed on U.S. exchanges.
Recent accounting scandals at foreign companies, including Wirecard AG and Luckin Coffee Inc., underscore the need for robust and uniform auditing standards for foreign companies listed in the U.S., Griffin wrote in an op-ed for Bloomberg Thursday. He also raised concerns over China's resistance to allowing the Securities and Exchange Commission and Public Company Accounting Oversight Board to inspect foreign-based auditors.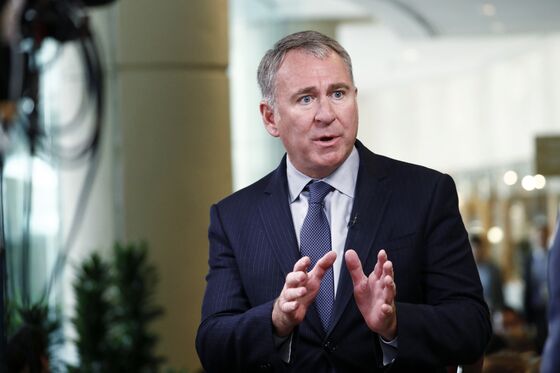 "In this critical moment for the global economy, regulators are in a position to collaborate for the benefit of all -- such that foreign companies maintain access to U.S. capital markets and global investors can continue to place their trust in all companies listed on U.S. exchanges," Griffin wrote. "The coronavirus pandemic has again shown that in the wake of a crisis, a company's ability to raise capital is existential."
The U.S. Senate has already passed the Holding Foreign Companies Accountable Act, which would require U.S. exchanges to delist a foreign company if the PCAOB is unable to inspect the company's foreign public accounting firm for three consecutive years.