Greenlight's David Einhorn Says GM, Brighthouse Drove Hedge Fund Gains
(Bloomberg) -- Hedge fund manager David Einhorn said General Motors Co. and Brighthouse Financial Inc. were his biggest winners in the quarter that spurred a rebound in the performance of his hedge fund.
"Our largest equity long positions were our biggest contributors in the quarter," Einhorn said Tuesday on a first-quarter earnings call for Greenlight Capital Re Ltd., the reinsurer tied to his hedge fund, Greenlight Capital. "General Motors stock returned 12 percent as the company announced strong fourth-quarter results and provided better than expected 2019 earnings guidance."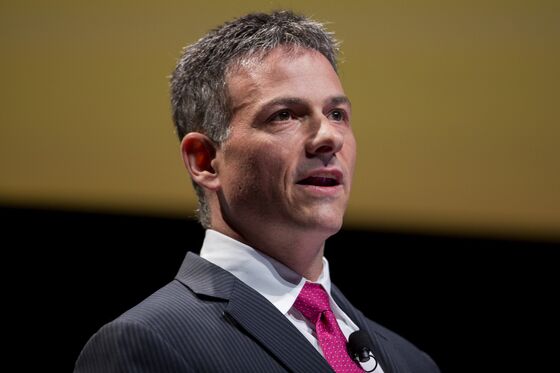 Greenlight's main fund has rebounded in 2019 after suffering its worst year on record in 2018 with a 34 percent plunge. It's up almost 19 percent through April, topping the S&P 500 index, Bloomberg has reported.
The fund also held long positions in AerCap Holdings NV, Green Brick Partners Inc. and Deutsche Pfandbriefbank AG, which supported first-quarter gains, Bloomberg has reported.
At the Sohn Investment Conference in New York on Monday, Einhorn, 50, pitched his long position in AerCap, an aircraft leasing firm, and recommended shorting GATX Corp., which leases rail cars.
Last year's losses at Greenlight coupled with client withdrawals caused assets to shrink by about 60 percent to $2.5 billion, prompting Einhorn to take fewer, more concentrated bets.
The New York-based firm managed $12 billion at its peak, and hadn't taken in new capital since 2014. But in January, Einhorn told investors he'd be open once again to outside money.