Greed Isn't So Good Right Now for U.S. Stocks, Cantor Says
(Bloomberg) -- Cantor Fitzgerald is calling time-out on the S&P 500's rebound off recent lows.
Fictional "Wall Street" character Gordon Gekko may have said greed "is good," but Cantor's Chief Market Strategist Peter Cecchini sees it as a sign that markets may have gotten overextended.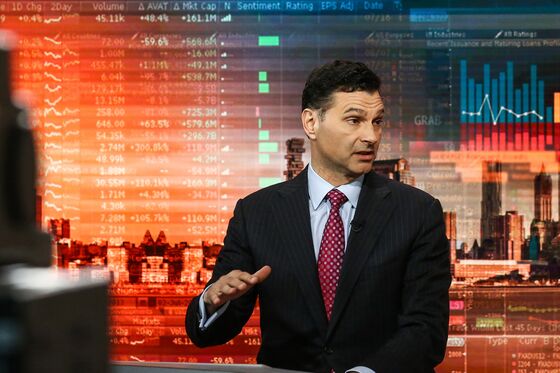 "Greed appears to have replaced panic," he wrote. "We just don't think market participants have much reason to chase too much further."
The strategist downgraded his tactical stance on U.S. stocks to "neutral to slightly bearish," a reversal of his Oct. 11 upgrade, citing the normalization in the VIX futures curve's term structure back into upward-sloping contango as a signal that the market angst has disappeared.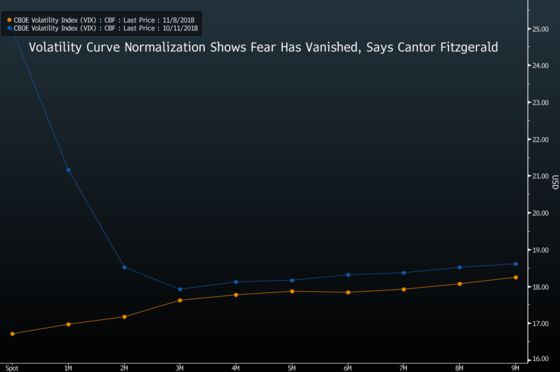 During periods of market stress, near-term VIX futures contracts -- a gauge of the implied swings in the S&P 500 -- become more expensive than their longer-dated counterparts, an indication that traders are acutely focused on near-term risks to stocks.
The downgrade brings Cantor Fitzgerald's short and medium-term U.S. stock market outlooks into harmony once again. Cecchini has a "quite cautious view" of global risk assets for 2019, given the Federal Reserve's intention to continue hiking rates in the face of foreign and domestic struggles. The headwind of the strengthening dollar on U.S. large-cap stocks is poised to intensify, he said.