Goldman Sees Sustained Low Stock Returns Amid High Market Risk
(Bloomberg) -- While concerns about a bear market have risen since the October sell-off, U.S. stocks are more likely simply entering a period of low returns, according to Goldman Sachs Group Inc.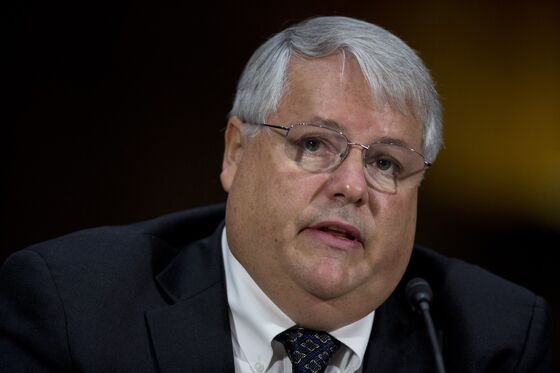 The growth-inflation mix is deteriorating and markets often undergo an acute correction followed by a sharp rally before a more sustained bear market -- two reasons to be cautious about future returns, Goldman strategists led by Peter Oppenheimer wrote in a note Friday. But valuations may not be as stretched as is assumed, a recession isn't expected anytime soon and there aren't any problematic financial imbalances, suggesting a sustained downturn isn't nigh.
"Market moves seem to have overshot the existing macro data, suggesting that further growth deterioration has been priced in to some extent," the strategists wrote. "We continue to expect a sustained period of low returns rather than a sustained bear market."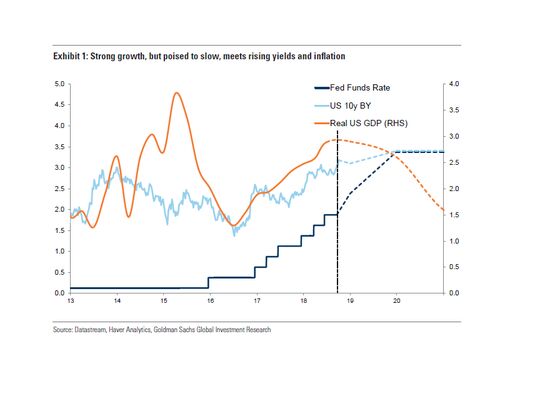 Growth is on course to slow, especially in the U.S., but the risks of recession remain low even out to 2020, the strategists wrote, adding that without a recession it's very unusual for profits to fall, and therefore it's unlikely equity markets will enter a sustained bear phase.
Oppenheimer and his colleagues do see several reasons that markets may be more vulnerable than in previous cycles:
Lack of policy flexibility by central banks
Changes in the type of investing due to large sums in passive or quantitative strategies, which increase volatility of volatility
Clustered positions within equities due to low rates and concerns about growth
"We expect to see less of a binary factor driven market in the future; the persistent support from QE and falling bond yields that supported these trends in the past are fading somewhat. Instead, we see a market that is more eclectic in terms of sector and factor leadership," the strategists concluded. "But this also is consistent with a flatter profile of overall market returns."