Goldman Sachs Leads Funding of Kenyan Fresh-Food Distributor
Goldman Sachs Group Inc. led a group of financiers investing $30 million in a digital Kenyan fresh-foods distributor that will use the money to expand.
Twiga Foods Ltd. raised $23.8 million in equity funding from the New York-based lender, as well as existing shareholders including International Finance Corp., private-equity company Creadev SAS and venture-capital firm TLCom Capital Partners Ltd., the food-distributor said in an email. It raised another $6 million in debt from Overseas Private Investment Corp. and AlphaMundi Group AG.
"This funding enables us to invest in our technology and organization to tackle the inefficiencies in Africa's domestic food production and distribution ecosystems," Twiga Chief Executive Officer Peter Njonjo said in the statement. "We are developing technology-driven commercial solutions and cooperating with existing industry players to solve the challenge of food security in Africa."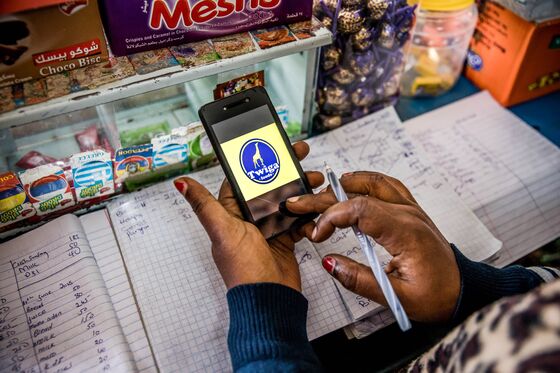 Goldman Sachs is betting that a doubling in sub-Saharan Africa's population over the next 30 years will drive consumers to chase more affordable food sources and farmers to seek guaranteed markets for their produce, said Goldman Sachs executive director, Jules Frebault.
Twiga aggregates farm produce and distributes it to vendors on street corners or market stalls in the Kenyan capital, Nairobi, through a mobile phone-based supply platform. It is seeking to expand to Kenya's coastal city of Mombasa by the first quarter of 2020 and further invest in technology to support informal retailers and farmers.
There are about 180,000 informal individual fresh food retailers in Kenya serving an estimated 6 million people, making the market very fragmented, according to Njonjo. Twiga is first eyeing other East African cities, such as Dar es Salaam in Tanzania and the Ethiopian capital, Addis Ababa, before exploring Africa's most populous city, Lagos, the CEO has said.