Gold Bulls Say Bears Should Be Nervous as Metal's Rout Ebbs
(Bloomberg) -- Beleaguered gold bulls are finally getting a rest from this year's sell-off, and some see encouraging signs for a turnaround in the metal.
After falling for five straight months, the longest slump since 2013, gold is showing resilience, holding near $1,200 an ounce since late August and registering a small gain so far in September. The metal is getting support from signs of a sputtering rally in the greenback and indications -- albeit tentative -- of easing U.S. inflation pressures that could slow the Federal Reserve's hand in raising interest rates beyond this month.
Whether the sideways trading in gold ends up being a pause before a rally or a further sell-off remains to be seen, but for now "weak shorts are starting to get nervous," says Peter Hug of Kitco Metals Inc. The following charts illustrate the case.
Gold is sticking to a narrow trading range of around $1,200 an ounce, even after holdings in bullion-backed exchange-traded funds plunged to their lowest in a year. In the past month, spot gold has traded within a range of about $31, with a high of $1,214.35 and low of $1,182.86.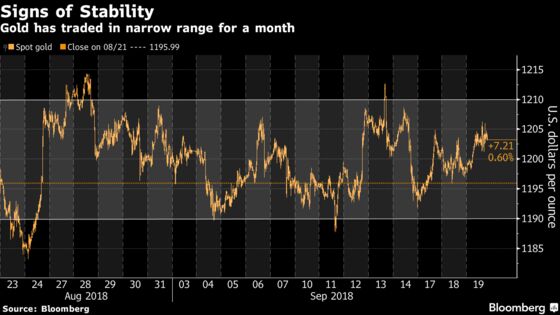 Analysts expect gold to rise to $1,275 an ounce by the first quarter next year from $1,250 in the final three months of 2018, based on the median of forecasts compiled by Bloomberg.
Gains in the greenback that bedeviled gold are showing signs of slowing. The dollar posted monthly increases in four of the past five months through August as concerns over global trade tensions boosted demand for the currency as a haven, eroding support for bullion. The Bloomberg Dollar Spot Index is down 0.8 percent this month after reaching a more than one-year high in August. The gauge slid as much as 0.6 percent Thursday, and is trading below its 100-day average this month for the first time since April.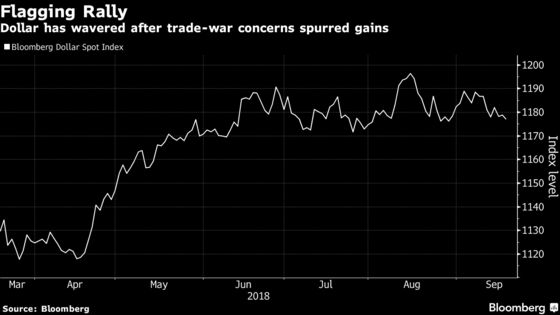 A measure of U.S. inflation unexpectedly cooled in August. If maintained, the slowdown would suggest little urgency for the Fed to speed up the pace of interest-rate hikes. Higher rates diminish the appeal of bullion because it doesn't pay interest. The inflation report follows a surprise decline in producer prices and suggests the path of inflation could be softer than some people expect.
Recent producer- and consumer-price data indicate "that inflation pressures aren't as exaggerated as first expected, so there's psychological relief that the Fed may take the foot off the gas pedal after the September increase," Kitco's Hug said in a telephone interview.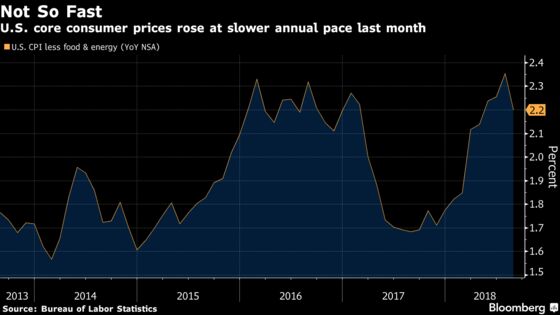 Hedge funds and other large speculators raised their bets on lower gold prices to a record last month, mainly because of a strong U.S. economy and the outlook for higher interest rates. While funds have started paring back on those wagers, the speculative short position is still more than 40 percent higher than the earlier record reached in 2015, Commodity Futures Trading Commission data show.
An increase in gold short positions makes the market "extremely vulnerable" to short covering, or purchases to close out bets on a drop, analysts at Societe Generale SA said in a report emailed Sept. 17.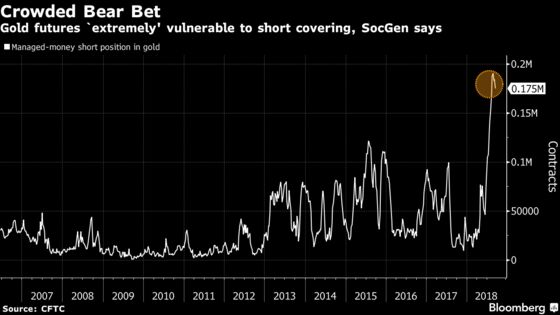 Gold futures for December delivery advanced 0.2 percent to settle at $1,211.30 an ounce by 1:30 p.m. Thursday on the Comex in New York, a second straight gain. Spot bullion climbed as much as 0.4 percent.
Still, even with signs of stabilization, gold will need a catalyst to start a full-on rally, said John LaForge, the Sarasota, Florida-based head of real assets strategy at Wells Fargo Investment Institute, which has about $1.8 trillion in assets.
"You really need a crisis to get gold out its purgatory," LaForge said.