Freeport's CEO Says Covid Has Changed the Way It Runs Forever
(Bloomberg) -- The world's largest publicly traded copper company says the global Covid-19 pandemic has forced it to become leaner and more nimble than it had ever thought possible -- and it will never go back.
"As a company we'll never work the same way that we did before this Covid thing came," Freeport-McMoRan Inc. Chief Executive Officer Richard Adkerson told analysts Thursday on the second-quarter earnings call. "There will be less office space, less meetings, less travel."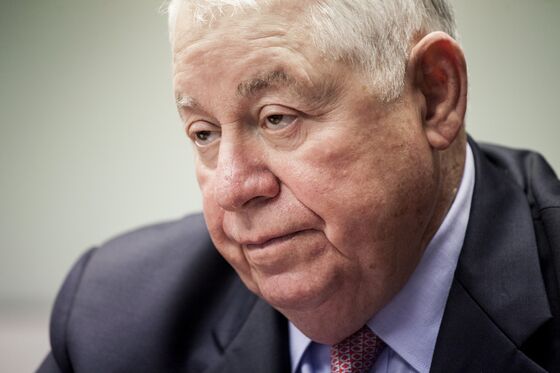 The Phoenix-based miner posted adjusted earnings of 3 cents a share in the second quarter, surprising analysts who had expected a loss. Stronger copper and gold prices helped -- but so did cost-cutting. In April, the company announced a range of measures to preserve cash, including a 29% cut to capital expenses. It also suspended its dividend and reduced the pay of both Adkerson and Chief Financial Officer Kathleen Quirk by 25%.
The worst impacts of the pandemic -- which saw 2020 copper sales guidance lowered by about 10% to 3.15 billion pounds -- are being mitigated by some of its side-effects, Quirk said on the call. For example, virus-related unemployment is containing labor-cost pressure. With the exception of higher energy prices in recent months, and unfavorable currency exchange rate swings in Indonesia, Peru and Chile, the company is seeing little input inflation, she said.
Meanwhile, Adkerson noted that global copper inventories have stayed low, a trend that is "notable" compared with typical downturns when the stockpiles rise, and a "good omen" for a further recovery in copper prices. Copper's rebound has already been "sooner and stronger" than expected, he said.
Freeport Weathers Pandemic With Surprise Profit Beat, Lower Cost
Freeport is on track for significant increases to cash flow and Ebitda heading into next year, both executives stressed. As that happens, the company will consider further debt reduction, reinstating its dividend, and share buybacks.
The lasting legacy of the pandemic, though, will be its impact on the way the company works. "The halls and offices are empty in our headquarters," Adkerson said, "and yet you can see the results from this quarter about how effectively we can operate in this kind of environment."