Franklin Templeton Sees Junk Complacency Over Election, Rates
(Bloomberg) -- Credit markets aren't properly pricing in election and Federal Reserve policy risk, according to Sonal Desai, chief investment officer for fixed income at Franklin Templeton.
"There's a feeling of complacency. That's why I am a bit concerned post-election," said Desai, whose firm oversaw $661 billion in fixed-income assets as of July 31. From the threat of a contested election to the longer term potential for rates to rise, credit-market valuations underestimate risk, Desai said in an interview on Thursday.
Credit spreads are close to pre-pandemic lows after unprecedented central bank intervention reversed the biggest selloff since 2009. However, a slowing economic recovery and global resurgence in virus cases could test the Fed's backstop, Desai said.
Credit markets sold off Monday in line with equities. The S&P 500 Index headed to its biggest drop in a month on concern that rising coronavirus cases will weaken the global economy and as prospects dimmed for fiscal aid from Washington before the presidential election.
"A week before elections we are beginning to see some skittishness emerge," Desai said.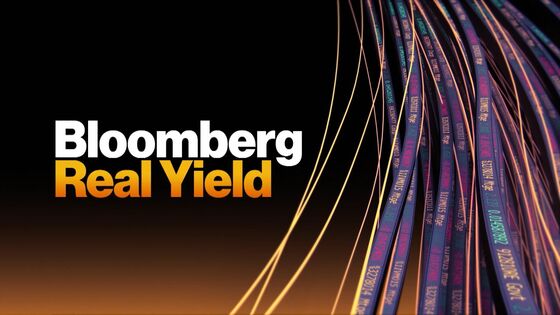 The most immediate risk is a disputed Nov. 3 presidential election.
"It could trigger a significant knee-jerk market sell-off, with 100 to 150 basis points of spread widening in the next two to three months," said Desai, referring to the risk premium on junk bonds. The spread on the Bloomberg Barclays U.S. high-yield index closed at 468 basis points Friday, down from the year's peark of 1,100 basis points on March 23.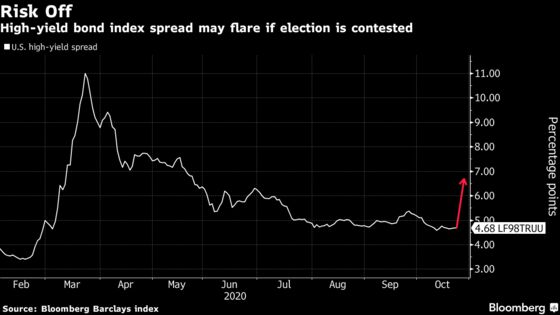 If there are more lockdowns with social distancing through the whole of 2021, high-yield spreads could blow out to 750 basis points, Desai said in an interview on Bloomberg TV. She expects the Fed to step in to prevent a move to 1,000 basis points, a level that typically implies distress.
A Democratic sweep in the election could open the floodgates to robust fiscal expansion. This, paired with loose monetary policy, may rekindle inflation sooner than markets expect, Desai said.
"The belief that the Fed has completely locked in their stance on rates for the next three years is completely overstated," Desai said.
The risk of higher inflation over the next year is underestimated by markets, especially high-yield bonds and loans, Desai said. "If the facts change, the Fed will change," she said. Desai advises reducing duration and interest-rate exposure as a hedge.