Fortress Hires Former Wells Fargo CEO Sloan as Senior Adviser
(Bloomberg) -- Tim Sloan, the former chief executive officer of Wells Fargo & Co., joined Fortress Investment Group as a senior adviser.
He'll advise the New York-based private equity firm's leadership team and serve on its investment committees from the Los Angeles office, according to a statement Tuesday.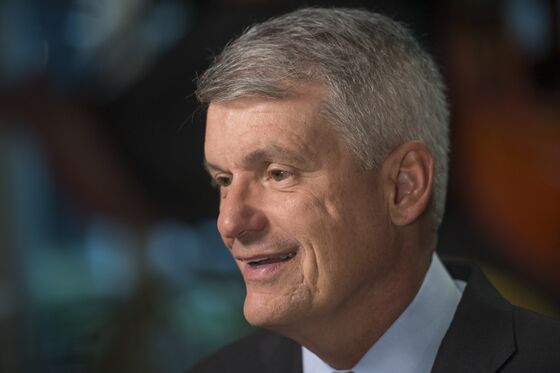 "Tim is one of the most talented executives in financial services and we are excited that he has joined our team," Pete Briger, Fortress's co-CEO, said in the statement. "Our funds and our investors will benefit from Tim's deep experience, his intellectual rigor and proven commercial instincts, and the breadth of his industry relationships around the globe."
Sloan spent more than three decades at Wells Fargo, where he rose up through the bank's wholesale unit to become CEO in 2016 as the bank's fake-accounts scandal was unfolding. He stepped down a year ago amid mounting political and regulatory scrutiny.