Financials Tumble in 'Barf Burger' of a U.S. Stock Market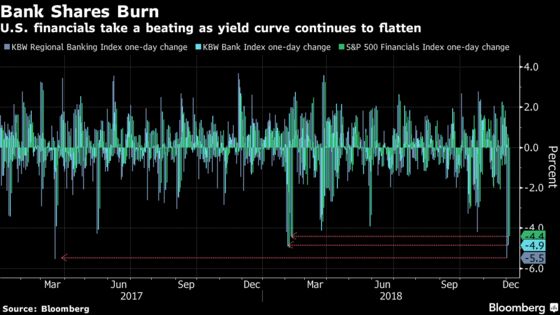 (Bloomberg) -- Financials were the worst-performing stock sector Tuesday as the Treasury yield curve continued to flatten amid investor concerns over global trade and interest rates. Perhaps Blackstone Group LP Chief Executive Officer Stephen Schwarzman's quip at the Goldman Sachs U.S. Financial Services Conference that the scene was a "barf burger" didn't help. The KBW Regional Banking Index fared the worst, shedding 5.5 percent, the most since March 2017.
The KBW Bank Index and S&P 500 Financials Index each notched their worst sessions since February.