Fear Not the Slump and Shop for Stocks, Says Top German Investor
(Bloomberg) -- Don't be spooked by the stock market correction and go bargain-hunting instead, says Germany's biggest asset manager.
"There could be more volatility, but if you look through this noise, it's rather a buying than a selling opportunity," Christian Hille, Frankfurt-based global head of multi-asset and solutions at DWS Investment GmbH, which oversees about 700 billion euros ($800 billion) of assets, said in a phone interview. "Don't be fooled by the sell-off, it selectively can offer investment opportunities."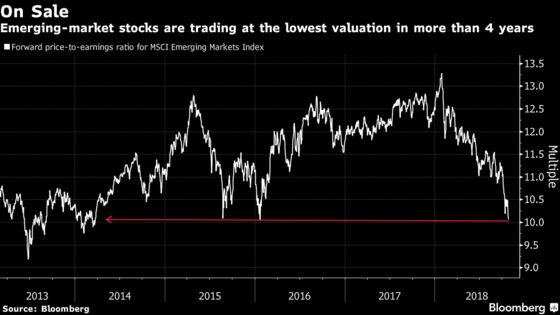 The MSCI ACWI Index is heading for its worst month since 2011 as concerns about rising U.S. rates and slowing global growth sends money managers searching for an alternative to equities. Investors are struggling to predict the timing of the next U.S. recession and the peak of the bull market for shares.
Hille believes that the current pull back in stocks doesn't signify the end of the bull market, but rather a transition toward its late phase, characterized by greater volatility as central banks shift to quantitative tightening. The S&P 500 Index on Wednesday fell for the sixth session in a row, while the Nasdaq plunged the most since 2011.
Among asset classes burned by the market retreat, Hille sees emerging-market stocks as "very cheap" and "quite attractive" and expects other investors to also notice this by the start of 2019. He also recommends looking at small- and mid-cap U.S. stocks, which, although more volatile than larger companies, offer double-digit earnings growth rates.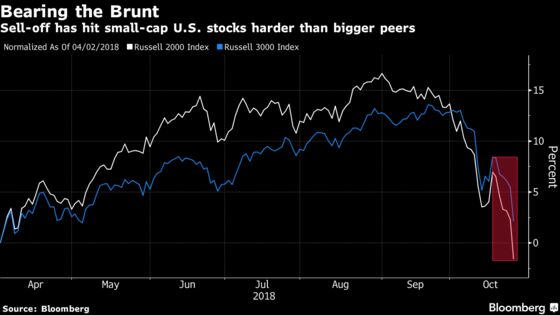 Although he continues to prefer equities over credit, for portfolio diversification, Hille recommends holding longer-duration U.S. dollar bonds and says DWS has been considering re-entering U.S. Treasuries as two-year bond yields look "quite attractive."
In assessing regions, he said Europe remains "a very tricky" investment area because of the uncertainty surrounding Italy, while investors can find more growth in the U.S. and emerging markets.
"We see this correction as healthy," Hille said. "Right now is the transition phase and it's a very clear case for equities over credit where investors usually should still be buying risk assets."