Ex-Deutsche Bankers Help Centuries-Old German Lenders Online
(Bloomberg) -- From a backyard in Berlin's trendy Prenzlauer Berg district, centuries-old German banks are being made fit for the 21st century.
Elinvar GmbH, the two-year-old firm that uses the space, has built a digital platform to enable lenders to offer their services online and on the go. Its customers include M.M.Warburg & Co., Donner & Reuschel AG and Fuerstlich Castell'sche Bank, all of which were established over 200 years ago.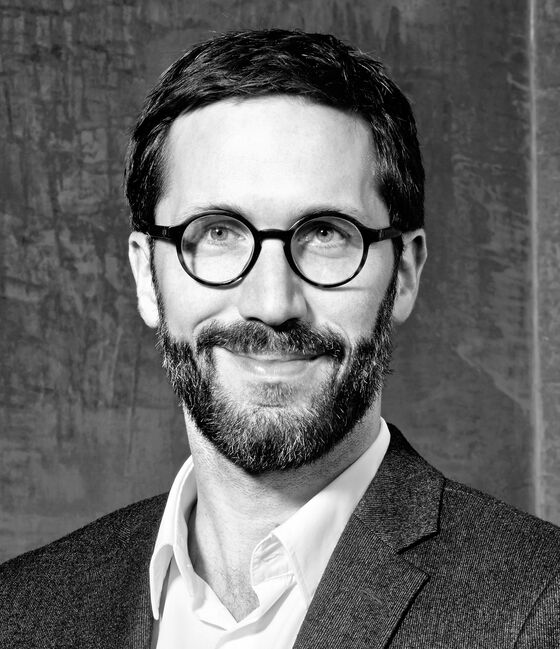 Chris Bartz, Elinvar's chief executive officer, spent about 20 years in the banking industry before he helped set up the fintech company, including a decade at Deutsche Bank AG. Chief Operating Officer Marco Neuhaus also used to work for Germany's largest bank.
"Many traditional banks recognize that IT isn't necessarily their core competency," Bartz said in an interview. "We're talking to additional banks and independent asset managers who want to realign their business digitally." He didn't mention any names.
The 50 top German lenders will spend as much as 6 billion euros ($7 billion) by 2020 developing their digital initiatives, according to a study by consulting firm Oliver Wyman provided to Bloomberg. That's equivalent to about 12 percent of their total revenue last year and excludes regular IT spending.
Company Mulls Expansion Outside Germany
Elinvar helped Fuerstlich Castell'sche Bank, Bavaria's oldest lender, to launch its own digital asset manager at the beginning of June. M. M. Warburg, meanwhile, uses Elinvar's technical platform for its robo adviser on the Internet. "Digitization is here, and it's moving at a brutal pace," said Joachim Olearius, spokesman for the three partners of the Hamburg-based private bank. Donner & Reuschel wants to use Elinvar's digital platform for its entire wealth management business with private clients.
In each case, Elinvar receives a share of the revenue that the bank generates through its platform. The fintech company's goal is to be consistently profitable, which is not yet the case. "After all, we're in the growth phase," Bartz said. It may start working with banks outside Germany, he said.
Talanx Asset Management GmbH and Finleap GmbH each own 37.5 percent of Elinvar. The rest belongs to the founders and other employees.
Original Story:
Wie Ex-Deutsche-Banker alte Geldhäuser fit fürs Internet macht
Reporter on the original story: Stephan Kahl in New York at skahl@bloomberg.net
Editors responsible for the original story: Erhard Krasny at ekrasny@bloomberg.net, Andrew Blackman