Equity Rout Comes as Options Investors Pull Back Bearish Hedges
(Bloomberg) -- As U.S. equity investors endure yet another sell-off that's wiping out the major indexes' gains for the year, options traders have been reducing their use of put contracts as protection against further declines.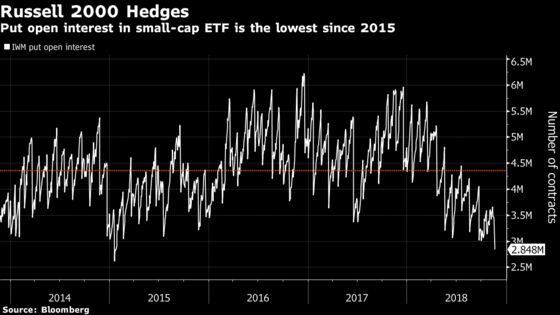 The pullback has been particularly pronounced in the $44 billion iShares Russell 2000 ETF, which has plunged more than 15 percent from its late-August record as small-cap stocks tumbled. At 2.84 million contracts, total put open interest in the fund hasn't been this low since January 2015. It's currently 35 percent below the five-year average.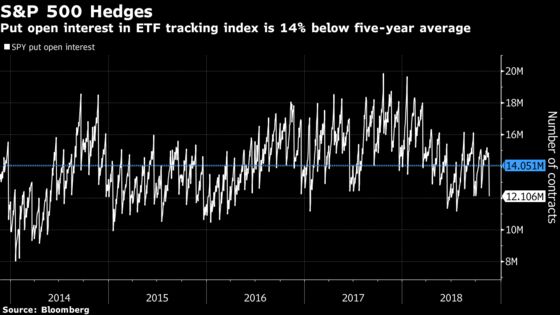 The number of bearish contracts on the $255 billion SPDR S&P 500 ETF Trust has also been falling as the benchmark gauge slid back toward correction territory. Total put open interest of 12.1 million contracts is the least since July of this year and about 14 percent below the five-year average.
On the surface, the lower-than-average put open interest might imply that traders see the sell-off abating. It could also simply indicate that their portfolios are less exposed then they've been in the last five years. Either way, it shows that there's no sign of panic in at least one corner of the market.