England Rugby World Cup Winner Luger Launching Equity Hedge Fund
(Bloomberg) -- Former England rugby union World Cup winner Dan Luger is starting a long/short equity fund called Monaco Alpha, adopting a different approach to some larger hedge funds that he says have lost their way.
Luger, who scored 27 tries for his country in 38 appearances, will run the fund with two other portfolio managers, Didier Bodart and Simone Patrese, according to marketing material seen by Bloomberg News.
Monaco Alpha is targeting assets under management of 250 million euros ($280 million) and will be focused on European equities. It will use a macro overlay style of investing, targeting mainly European large-cap and medium sized companies, with the aim of identifying businesses where the market is mis-pricing future earnings.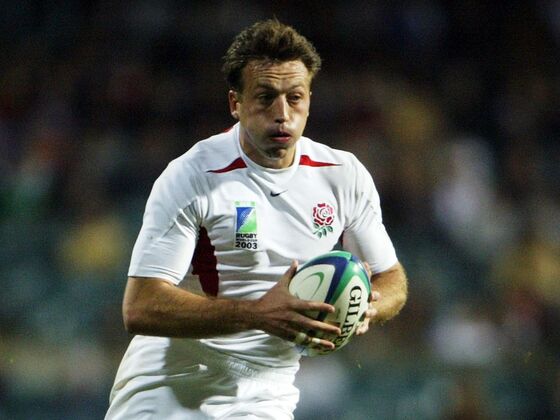 According to Luger, a lot of hedge funds "have lost their way and become far too directional and cumbersome."
"Hedge-fund underperformance stems from them either being too big or applying crowded trading strategies," he said in written comments. "We want to go back to the real model of a fund where we have long and short positions and are catalyst driven."
Monaco Alpha's relatively small size means it has the advantage of being both "nimble and flexible," he said.
The fund had a soft launch earlier in the year with 10 million euros of private money from two professional sportsman based in Monaco. Marketing for the wider launch is expected to start imminently, according to the fund prospectus.
Luger, 44, made his debut for England in 1998 in a game against Holland. He went on to win the World Cup as part of the England squad that triumphed in 2003. On a domestic level, he played for both Harlequins and Saracens, before moving to play in France.
In his current role, Luger has 10 years of sales and trading experience with Tavira Securities. Bodart has worked in investment banking in the U.S. and Europe for 25 years, while Patrese has been in the industry for 17 years, starting out with JPMorgan Chase & Co.