El-Erian, Like Trump, Says Fed Would Benefit From 'Better Feel'
(Bloomberg) -- The Federal Reserve realizes that it can't put its key policy tool, the federal funds rate, on autopilot, and that it needs to better communicate its policy decisions, said Mohamed El-Erian, Allianz SE's chief economic adviser.
"Even the Fed is understanding that it needs to communicate better," El-Erian said in an interview on "Fox News Sunday." It needs to "show that it is more sensitive to markets and what's happening outside," or what President Donald Trump has called getting "a better feel for what's going on," El-Erian said.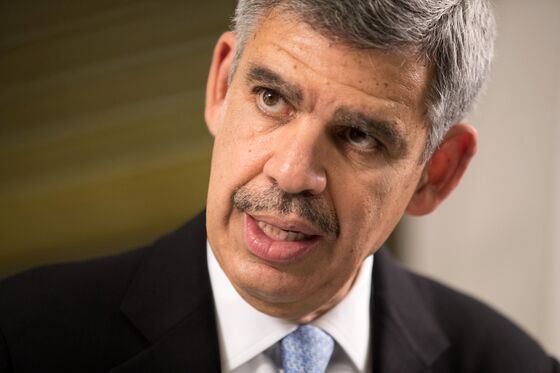 He dismissed suggestions the U.S. is facing a recession, saying that the economy is likely to continue growing at 2.5 percent to 3 percent absent a "major policy mistake."
Trump's frequent criticism of Fed policy is "certainly unusual," El-Erian said, adding that the independence of the central bank is important to economic stability, as well as to economic growth.
Bloomberg News reported this month that Trump had discussed with aides the idea of firing Fed Chairman Jerome Powell after the Fed's latest rate hike, the fourth of 2018 and the ninth since the bank began raising rates from near zero three years ago amid a strengthening economy.
Although Trump aides have said Powell's job is safe, Trump tweeted on Christmas Eve that "the only problem our economy has is the Fed," comparing the central bank to "a powerful golfer who can't score because he has no touch - he can't putt."
"I think the president has a point in saying, 'Get a feel for what's going on beyond the strict, narrow domestic economy,'" El-Erian said. However, "I think you don't want to cross over too much of the line of central-bank independence."
With one trading day left in 2018, U.S. stock markets are on track to post their worst December in history. Even after last week's rally, the benchmark S&P 500 index is down 7 percent for the year.
El-Erian, who's also a Bloomberg Opinion columnist, said that turmoil in Washington, including a government shutdown now in its ninth day, is a factor in the market's recent decline and "unsettling volatility." But he said a bigger factor is that the global economy -- notably China and Europe -- has become more uncertain.
With the Fed and the European Central Bank tightening liquidity, "it's no longer about buying every dip, it's about selling every rally," El-Erian said. "There's a lot going on -- and this is being amplified by computer trading."
The possibility of 1,000-point daily swings in the Dow Jones Industrial Average is the "new reality" for a while, he said. "I think of this as a normalization. It doesn't feel good in the short term, but it's OK over the long term."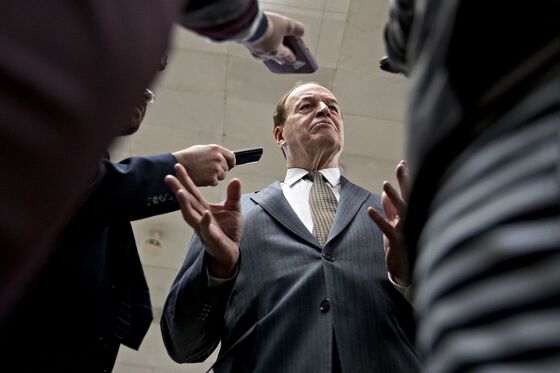 Republican Senator Richard Shelby of Alabama said on Sunday that although the U.S. economy is doing the best "in years and years, if not in my lifetime," the central bank "is the backbone, is the bedrock" of the U.S. financial system and is set up to be independent.
"I don't believe blaming the Federal Reserve for this or that -- whoever the president or a congressman or a senator is -- helps matters," Shelby, a member of the Senate banking committee, said on CBS's "Face the Nation." "I think Chairman Powell, myself, is doing a good job."