Einhorn Says Greenlight Is Taking Bigger Bets on Fewer Names
(Bloomberg) -- David Einhorn said his Greenlight Capital has become more concentrated on high-conviction wagers after the hedge fund posted its worst performance on record last year.
"Through the course of 2018, we reduced our gross exposure in response to a challenging environment for our value-investment style," Einhorn said Thursday on a conference call discussing results for Greenlight Capital Re Ltd., the Cayman Islands-based reinsurer where he is chairman. "We entered 2019 with a portfolio consisting of fewer names than it did a year ago, but one that is more concentrated in our highest-conviction investments."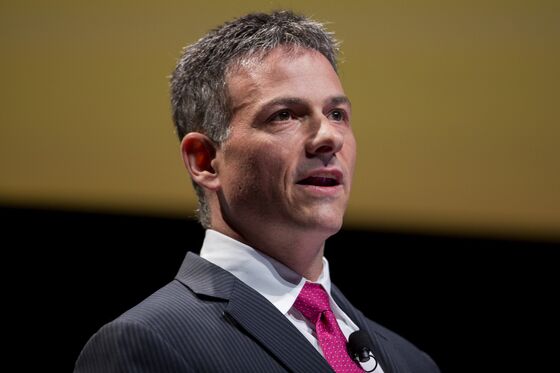 Einhorn's main fund at Greenlight plunged 34 percent last year. Investors pulled $1.7 billion from the hedge fund firm in 2018, which combined with performance losses drove Greenlight's assets down about 60 percent to $2.5 billion. As a result, he is opening his hedge fund back up to investors.
The reinsurer reported a loss per share of $2.25 for the fourth quarter, and a net investment loss of $56.4 million.
The hedge fund's performance rebounded in January, soaring 13.4 percent, Bloomberg reported last month. At month-end, the portfolio was about 88 percent long and 52 percent short, Einhorn said on the call. He made the following comments about some of his biggest positions:
Brighthouse Financial Inc. -- his portfolio's biggest detractor in the fourth quarter -- should see earnings "continue to improve as the company ends its reliance on MetLife for transition services, modifies its hedging program and adopts NAIC accounting reforms." Despite its shares rallying 27 percent this year, the company "still trades at only 35 percent of book value."
General Motors Co. "has demonstrated impressive fundamental performance and stands to further benefit from a massive cost-cutting program that will take $4.5 billion out of annual operating expenses."
Aercap Holdings NV's business is stable and its future earnings stream offers "excellent visibility."