Eight Ex-Berenberg Bankers Build $1.7 Billion Asset Manager
(Bloomberg) -- (Machine translation provided by Google and reviewed by Bloomberg editors)
More German bankers are finding success by venturing into self-employment.
Hamburg-based 7orca Asset Management AG, which was founded by eight former bankers of German lender Joh Berenberg Gossler & Company KG, has raised around 1.5 billion euros ($1.7 billion) in customer money in the first year after its launch, CEO Tindaro Siragusano told Bloomberg.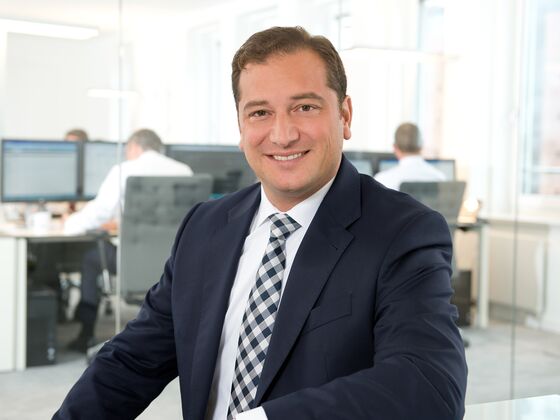 "The first year went very well and we want to continue to grow. By the end of 2019, we are targeting assets under management of between 2.5 billion euros and 3 billion euros," he said.
The company focuses on quantitative investment strategies for the hedging of currency risks, so-called currency overlay. In this area, about 1.4 billion euros are currently invested. "This is a very hot topic right now because of the sharp interest rate differential between dollar and euro, and many investors choose to have their risks actively managed rather than relying on passive solutions," Siragusano said.
Quantitative Investment Strategies
A further 100 million euros are invested in a short-volatility strategy, of which almost half is invested in a mutual fund set up by the company.
Customers include pension funds, insurance companies, endowments and family offices. On top, there are also two strategic partners. A pension fund of Berlin's dental association has a stake of 13 percent in the company and has already allocated a mandate of around 300 million euros. Wealth manager Assenagon owns another 13 percent. The remaining 74 percent are held by the employees.
"The founders are a well-rehearsed and experienced team of specialists", Siragusano said. The number of employees has grown from nine at the time of the company's foundation to thirteen now. More hiring is planned for next year.
Bankers Found Family Office
Other German bankers who ventured into self-employment have recently also been able to attract large sums in customer money. Frankfurt-based family office Segura & Jesberger GmbH, which was founded by two former BHF bankers, looks after assets worth 1.5 billion euros around two and a half years after its launch, CEO Thomas Segura has said in an interview with Bloomberg.
For Siragusano, potential competitors in the field of currency overlay management are HSBC Trinkaus & Burkhardt AG and B. Metzler Seel. Sohn & Co. KGaA, in addition to Berenberg.
The founders of 7orca intend to stay in Hamburg, not far from their former employer. "The distance from the hustle and bustle in Frankfurt and London, the bird's-eye view - that has been good for our performance in the past", Siragusano said.
Original Story:
Ex-Berenberg-Banker holen 1,5 Mrd Euro für eigenen Asset Manager
Reporter on the original story: Stephan Kahl in Frankfurt at skahl@bloomberg.net
Editor responsible for the original story: Erhard Krasny at ekrasny@bloomberg.net