Easing of Asia Lockdowns Set to Boost Stocks, Says TPW's Pelosky
(Bloomberg) -- Global equities are set to move higher as investors enter the early stages of shifting from a liquidity-driven market to an earnings-driven market, according to TPW Investment Management's Jay Pelosky.
A "synchronized global expansion," with the focus shifting to 2022, should further propel stocks as Asia begins to ease lockdowns, Pelosky, founder and president of the New York-based wealth management firm, said Thursday in a Bloomberg TV interview. "That's going to support continued earnings growth, which is going to support continued higher equity prices particularly outside of the U.S.," he said.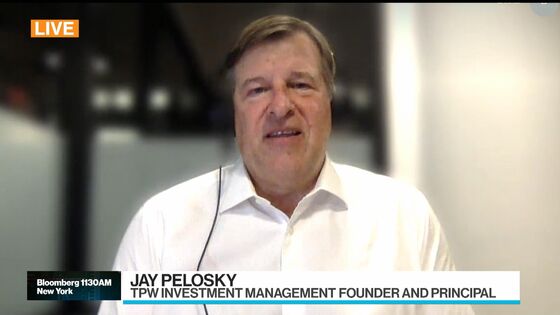 Corporate margins and earnings growth have steadily risen this year. But with stocks rangebound lately, investors have sought out the next catalyst on which to hang their optimism. And the reopening of Asia could unleash large segments of the region's economy.
"Asia is the production factory to the world," Pelosky said. And the reopening should reduce concerns of supply-chain bottlenecks and even positively impact cyclical stocks and commodities, he added.
Pelosky's sights are set on southeast Asian nations because of "all the dynamism" in terms of consumption and production. And although they are tough to buy, he said, "that's a segment where you're going to see all the action."