Dymon Plans New $1 Billion Asia Multi-Strategy Hedge Fund
(Bloomberg) -- Dymon Asia Capital (Singapore) Pte plans to start a $1 billion hedge fund that invests across assets including Asian currencies, stocks and bonds, tapping into institutional demand for increased exposure to the region.
The Dymon Asia Multi-Strategy Investment Fund has received commitments for that amount from a handful of clients to start trading this quarter. That includes a combined $500 million from two anchor investors who agreed to a multi-year lockup period for their money.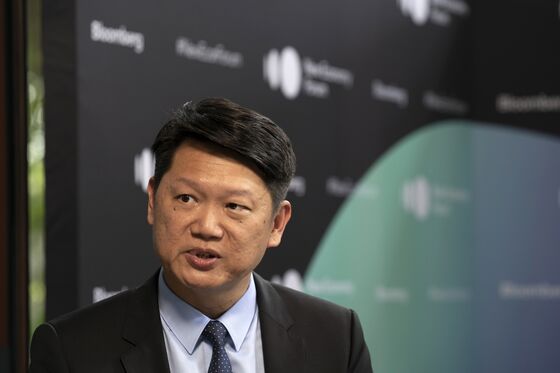 A majority of the commitments for the fund have come from new investors. Some existing backers have also expressed interest in the new fund, but it's unclear whether they will switch money from other Dymon products or inject fresh capital, the firm's Chief Investment Officer Danny Yong said in an interview.
Years of low yields have sent investors looking for ways to boost returns. There's a shortage of Asia-focused funds that can produce stable 10%-to-12% returns for investors who are either worried about high U.S. valuations or are looking for geographic diversification, Yong said.
"These clients essentially are very keen on multi-strategy, highly-diversified strategies," he said in an interview. "They have a lot of them focused on the global investment arena but they don't have that many multi-strategy funds focused more predominantly on Asia."
Dymon currently manages around $5 billion, with about $1.3 billion of that sitting in its flagship Dymon Asia Macro Fund.
The fund will aim for consistent returns in the mid- to low-teens, with a target volatility of 5%, he said. The money will be allocated to 27 of Dymon's portfolio managers and the main strategies will involve currencies, rates and equities investments. Credit and commodities will play a smaller role.
Dymon's raising comes after investors pulled $81.5 billion from the $3.3 trillion global hedge fund industry in the first 11 months of 2019, with the largest outflows seen among macro, equity long-short and multi-strategy funds, according to eVestment data.