Ex-Baer Banker's Plea to Court: Don't Stop Me From Racing Cars
(Bloomberg) -- A former Julius Baer Group Ltd. banker "with a very expensive motor-racing hobby" had an unusual response when a judge told him to disclose the full list of his assets.
Yoshiki Ohmura, who was found by a London court to have dishonestly received payments diverted from a Libyan sovereign wealth fund, said an ongoing worldwide freezing order would jeopardize his ability to complete races. Without competitions, he can't retain his racing license, which he needs to remain a director of his car-racing team, he says.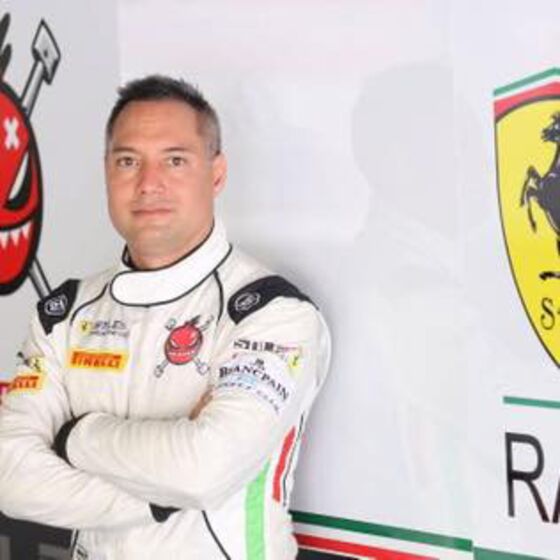 Despite being ordered to pay back $11 million in damages and costs earlier this year when he lost a civil lawsuit, Ohmura has yet to return a cent, the Libyan fund's unit said in court documents. There was good reason to believe the "high-flying banker" hadn't fully disclosed the extent of his wealth, it said.
"The value of Mr. Ohmura's disclosed assets is not consistent with his career, known sources of wealth, and lifestyle," Tim Akkouh, a lawyer for FM Capital Partners, which is controlled by the $5 billion Libya Africa Investment Portfolio, said in court documents.
Ohmura plans to appeal the civil judgment, his lawyers said. He denied the allegations in court, insisting that there were commercial benefits in the trades he conducted on behalf of the fund.
Both Ohmura and FCMP are waiting for a judge to decide this week whether to continue to maintain the freeze on his assets. Ohmura called the terms of the freeze "oppressive."
The 43-year-old is the team principal of a Swiss racing team called Squadra Corse, which competed in European competitions, according to its website. The site's listings show that the Swiss-Japanese banker was second in the Formula 2000 Light Championship in 2012, with 10 podium finishes. He has competed in at least four races in 2018, according to a separate online driver's database.
"Squadra requires me to hold a racing license," Ohmura said in court documents disclosed by FMCP. "I must complete five races every 24 months."
Ohmura said he holds marketing events and race days to attract clients, who are charged as much as 50,000 euros ($58,000) to attend. His racing is partially funded by Squadra and another firm that he controls.
The judge, who froze Ohmura's assets, specifically ordered that the assets of Squadra should be disclosed, FMCP said.
"The reality seems to be that he uses Squadra to pursue his motor-racing hobby," Akkouh said.
Lawyers for Ohmura said that if a judge were to continue the freezing order and alert his companies' banks, "there is a serious risk they will be unable to continue in business."
"Among other matters, this would seriously impede Mr. Ohmura's ability to continue carrying on business so as to be able to fund an appeal against the substantive judgment," Laurence Emmett, a lawyer for Ohmura, said in court filings. "To stifle an appeal in this way would be a significant injustice."
He is an "an individual of individual of relatively modest means," Emmett said,
Ohmura left Julius Baer, where he was the global head of the structured investments group, in August 2009. He moved following a change in management that was less focused on "promoting entrepreneurial businesses."
Ohmura "dishonestly assisted" Frederic Marino, the ex-head of FMCP, by receiving secret profits and routing them back to him after deducting "hefty commissions" in the region of 10 percent to 28 percent, according to a judgment from July.
Marino was dismissed as chief executive officer of the fund for gross misconduct in 2014. The Libyan sovereign wealth fund had started to look into FMCP's management of its assets after the country's 2011 revolution. FMCP sued Marino and Ohmura over the payments in London.
Earlier in the suit, FMCP said that Marino had racked up expenses on a company credit card for a helicopter ride, clothes and restaurant bills. He also spent 165,000 pounds ($214,000) at London's five-star Lanesborough Hotel, including 42,000 pounds on parking.
Judge Sara Cockerill said in her July judgment that Ohmura was either aware that Marino was acting in breach of his duties "or he was willfully blind to that fact."
Meanwhile, FCMP is still waiting for Ohmura's funds, Akkouh said. "He has made no proposals for payment of any part."