Stocks 'Juggernaut' Extends Rally; Dollar Weakens: Markets Wrap
(Bloomberg) -- Stocks extended a streak of record gains amid rising expectations for loose monetary policy while the economy shows signs of recovering from the coronavirus pandemic. The dollar weakened and gold appreciated.
Surging technology shares pushed the S&P 500 and Nasdaq Composite indexes to fresh highs for a fourth consecutive day, while the MSCI All-Country World Index climbed to a record. The S&P has jumped about 55% from its March lows. Salesforce.com Inc. leaped 26% after the software developer's revenue easily beat estimates, signaling clients responded to the pandemic by upgrading technology systems. U.S. orders for durable goods rose in July by more than double estimates, indicating factories will help support the economic rebound in coming months.
"The continued market juggernaut is certainly impressive," said David Donabedian, chief investment officer of CIBC Private Wealth Management. "The idea that we're going to have a rip-roaring rebound in the third quarter has been supported by the data."
Gains in Germany's stocks pulled European equities higher as the country extended a program that has kept millions of people from losing their jobs in the region's biggest economy. Shares fell in Shanghai and Sydney. Crude oil traded near its most costly in five months as Hurricane Laura bore down on key refining facilities on the U.S. Gulf Coast.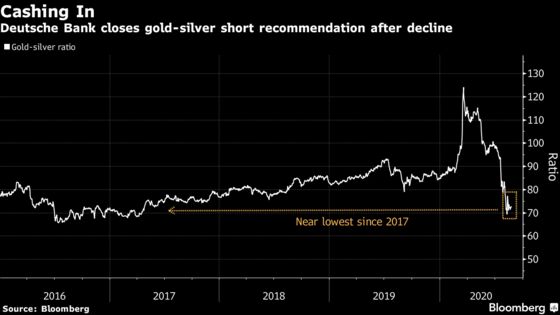 As global economies reopen, investors are focusing on the progress of a coronavirus vaccine while showing cautious optimism about controlling fresh outbreaks. Traders are also awaiting Federal Reserve Chairman Jerome Powell's speech on Thursday about the central bank's monetary policy framework review, which is expected to entail a new inflation strategy.
"We're in a slow melt-up sort of driven by Fed liquidity and backstops in the fixed income markets," said Marc Chaikin, founder of Chaikin Analytics. "It's giving people with money on the sidelines almost no opportunity to get in comfortably."
Elsewhere, soybean futures climbed to a seven-month high in Chicago after people familiar with the matter said China is set to buy a record amount from America this year.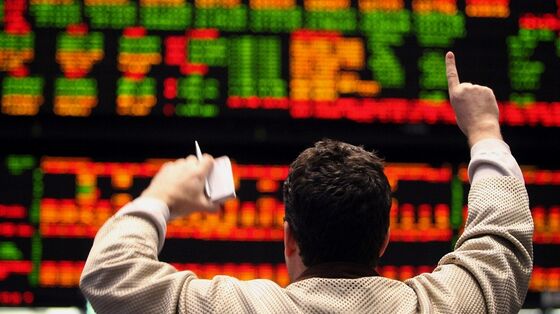 Here are some key events coming up:
The U.S. Republican National Convention runs this week.
The Bank of Korea sets monetary policy and will hold a briefing on Thursday.
Fed Chair Powell speaks at an event on Thursday
These are the main moves in markets:
Stocks
The S&P 500 Index climbed 1% to 3,478.81 as of 4:01 p.m. New York time, hitting the highest on record with its fifth consecutive advance and the largest increase in two weeks.
The Dow Jones Industrial Average climbed 0.3% to 28,332.53, the highest in six months.
The Nasdaq Composite Index increased 1.7% to 11,665.06, hitting the highest on record with its fifth consecutive advance and the largest increase in two weeks.
The Stoxx Europe 600 Index increased 0.9% to 373.12, the highest in two weeks.
Currencies
The Bloomberg Dollar Spot Index declined 0.2% to 1,169.69, the lowest in more than a week.
The euro decreased 0.1% to $1.1827.
The Japanese yen strengthened 0.4% to 106 per dollar, the largest rise in more than a week.
Bonds
The yield on 10-year Treasuries climbed one basis point to 0.69%, the highest in more than a week.
Germany's 10-year yield increased two basis points to -0.42%, the highest in almost two weeks.
Britain's 10-year yield gained four basis points to 0.302%, the highest in 11 weeks.
Commodities
West Texas Intermediate crude climbed 0.1% to $43.38 a barrel, the highest in almost six months.
Gold strengthened 1.2% to $1,952.28 an ounce, the highest in more than a week on the biggest climb in more than a week.
Copper rose 1.2% to $2.99 a pound, the largest advance in a week.