Defensive Stocks Give Investors Rare Win in Ugly Week for S&P
(Bloomberg) -- There's nowhere to hide in U.S. stock market rout, yet the bleeding in some sectors is more pronounced than in others.
A classic rotation into defensive companies is on display this week, as utilities companies rose 0.3 percent as the rest of the S&P 500 plummeted, while real estate firms slid less than 0.8 percent, compared with a 5.7 percent drop in tech and a 4.5 percent plunge in consumer discretionary stocks.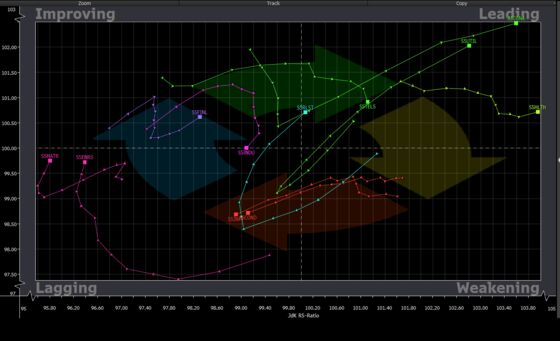 At its extreme point, the technology sector retreated as much as 7.1 percent -- its largest two-day loss since the yuan devaluation in Aug. 2015. The biggest losers in tech since Monday -- Nvidia Corp, which fell 9.8 percent and Micron Technology Inc., down 8.9 percent -- are also some of the biggest losers in the S&P.
Utilities stocks PPL Corp. and Duke Energy Corp., up around 2 percent this week, are weathering the storm much better. Homebuilders and home appliance companies like Lennar Corp. Whirpool Corp. are also up about 2 percent each this week after staging 30 percent plunges for 2018.
Utilities with their own unique circumstances are faring better than the average. PG&E Corp., California's largest utility owner that lost about half of its value since the state's deadly Camp Fire began Nov. 8, gained 4.2 percent on Tuesday, widening its rally since Friday to 36 percent, the best performance in the S&P. Edison International, the owner whose subsidiary supplies power throughout the ravaged region, is up 12 percent since Friday, the second-biggest gain in the S&P.