Crypto Lender's Wall Street Ascent Is Born of Wife's Frustration
(Bloomberg) -- As Bitcoin's recent surge cracked the financial world's resistance to virtual currencies, few were better positioned to profit than Zac Prince. BlockFi, the lending startup he co-founded, added $13 billion in assets and partnered with Visa Inc. and Fidelity Investments to help their clients with crypto too.
He can thank his wife and a skeptical mortgage lender.
It was her patience that wore thin five years ago when Prince, who'd worked for a string of fintechs, just couldn't stop talking about the potential of cryptocurrencies.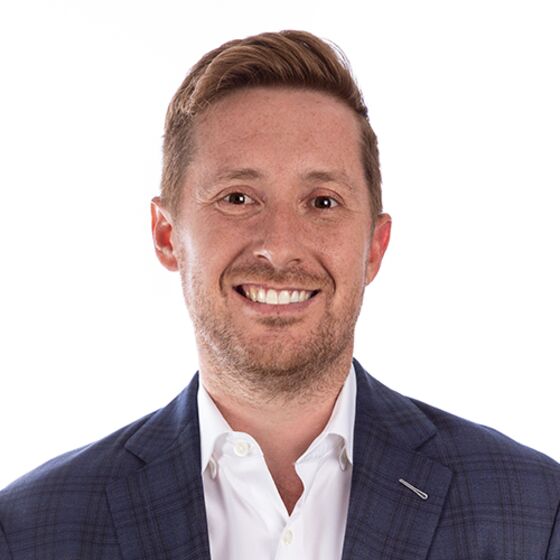 "She started making me go to meet-ups," he said. When the couple applied for a mortgage, he tried to list his crypto holdings as an asset -- only to trigger additional compliance checks by the lender. "They were worried I might be involved in illicit activities."
That one-two combo made Prince realize he had to start his own company. He and a new contact, Flori Marquez, co-founded BlockFi, a sort-of bank for the virtual-currency realm. It pays interest on crypto deposits and makes cash loans using those holdings as collateral.
So goes the origin story of a 34-year-old chief executive officer who's suddenly found himself in an enviable position to capitalize on the latest bout of interest in cryptocurrencies. With backing from Michael Novogratz's Galaxy Digital, BlockFi has clocked fast growth, watching assets surge to $14 billion in February from $1 billion a year earlier. Monthly revenue jumped to $40 million from $1 million. The workforce grew to 500 from 75.
And in the past few months, the lender has established itself as a partner for more-traditional companies. Last month, it also created its own Bitcoin trust to help institutions and certain qualified investors make bets.
For Prince, it's been a wild ride.
"It's like you got strapped into a rocket ship and it's taking off," he said. "And you're one of the pilots and you have to know what to do with the dials."
The deals BlockFi reached with Visa and Fidelity, both in December, signaled a new openness to Bitcoin in the traditional financial industry. Since then, custody banking giant Bank of New York Mellon Corp. said it will hold, transfer and issue digital currencies. Mastercard Inc. announced plans to let cardholders transact in cryptocurrencies on its network. A Morgan Stanley unit known for picking growth stocks opened a review into adding Bitcoin to its possible bets. This week, people close to Goldman Sachs Group Inc. said it plans to reopen a trading desk for crypto wagers.
With Visa, Prince's company created the BlockFi Bitcoin Rewards credit card, which is expected to launch in this year's first half. Rather than offering airline miles or cash back, it doles out Bitcoin based on purchases on Visa's network.
With Fidelity, BlockFi is helping the asset manager provide cash loans to institutional customers pledging Bitcoin as collateral.
One of the significant risks BlockFi has to navigate is Bitcoin's volatility. To avoid getting burned by swings, the firm lends at steep discounts to the collateral provided. For example, $10,000 in crypto may get a user $5,000 in cash. Another way BlockFi manages -- and monetizes -- the crypto customers provide is through the Grayscale Bitcoin Trust.
Known as the Grayscale trade, the arbitrage opportunity has been popular with investors such as hedge funds for a while. It takes advantage of a premium the trust's shares tend to fetch in the market, compared with the value of underlying Bitcoin held by the vehicle.
Here's one way to structure the bet: Investors can borrow Bitcoin and use it to buy a comparable number of new shares in the trust. After a six-month lockup, investors sell the shares into the market to capture the premium. That premium has averaged 17% over the past year and was as high as 40% in December -- more than enough to cover the cost of setting up the trade. Yet for the moment at least, the premium is gone and shares are trading at a discount, according to data compiled by Bloomberg.
BlockFi has been using some of the crypto it holds for customers to generate revenue with the trade. In October, the firm disclosed a 5% stake in the Grayscale Bitcoin Trust.
Locking up Bitcoin in Grayscale could theoretically pose a liquidity risk. But BlockFi discloses the arrangement to users and takes steps to defuse any danger, said Rene van Kesteren, BlockFi's chief risk officer. The company keeps "a decent amount" of crypto ready for payouts, he said. And because BlockFi buys so many Grayscale shares it has an average lock-up time of three months.
The extensive involvement with Grayscale prompted the company to create its own Bitcoin trust to compete with the Grayscale product. Fidelity Digital Assets will custody the Bitcoin pledged to the BlockFi trust and it will have a slightly lower fee than the Grayscale trust, Prince said.
"It's about having a more diverse and robust marketplace," he said.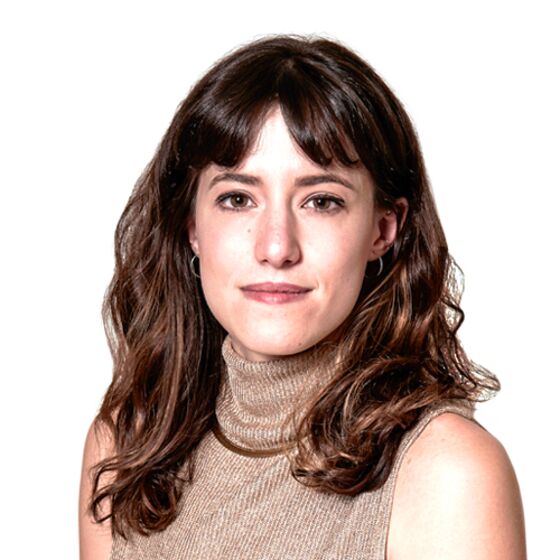 For BlockFi co-founder Marquez, the startup was happenstance too. She was working for online lender Bond Street in 2017 when most of its employees were hired away by Goldman Sachs. Marquez, not wanting to join a huge bank, was able to buy the servicing entity that would manage the Bond Street loan portfolio until maturity. She found herself with a salary and nothing to do, so she started exploring new opportunities.
Then she met Prince and quickly embraced the idea of building a new type of financial services firm. Her family is from Argentina, and she appreciated how crypto could enable payments to be sent home without banks in the middle.
"I knew from the second I heard this idea from Zac that I needed to do this," she said.