Credit Suisse's Gottstein Says Exiting Prime Was 'Tough' Choice
(Bloomberg) -- Credit Suisse Group AG Chief Executive Officer Thomas Gottstein said exiting the business with hedge fund clients was among the most difficult decisions as the lender pares back the investment banking unit in a broad restructuring.
Cutting back the so-called prime brokerage unit, a plan that was first reported by Bloomberg News, will have a clear impact in the near term, Gottstein said in an interview with Bloomberg TV's Francine Lacqua Thursday. Credit Suisse on Thursday said it's exiting most of that business after the twin hits from Archegos Capital Management and Greensill Capital.
"We have made some tough choices, like exiting prime," Gottstein said. The "plan clearly is to have an investment bank which has less capital, which is much more connected also with the wealth management area."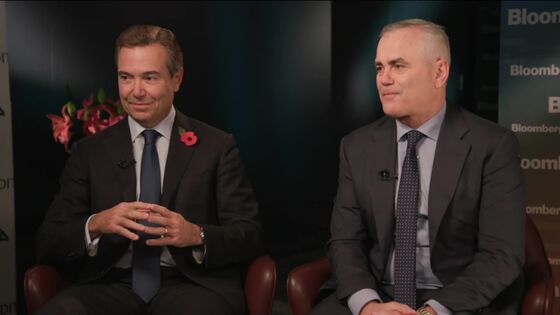 Gottstein and Chairman Antonio Horta-Osorio are shifting about $3 billion of capital from the investment bank to the private bank as they seek to reduce risk in the wake of the two scandals, which plunged the bank into crisis and led to an overhaul of top management. Horta-Osorio on Thursday reiterated his backing for Gottstein, who took over about a year before Bill Hwang's family office Archegos collapsed in March.
"Now is the time for execution," the chairman said in the same interview. "With the current team led by Thomas."
Gottstein, who has a background in investment banking, had been telling staff that they've been spared a more extensive slashing of their business, recently visiting the unit's offices in New York, people familiar with the matter have said. The lender is said to be planning job cuts at the division, though these will be less than 500, one of the people said. 
Credit Suisse is also re-organizing into four divisions and said that it will create a single wealth unit, further simplifying its once-complex structure of overlapping businesses. It will add 500 relationship managers over the next three years, in a further pivot toward wealth management that follows larger rival UBS Group AG.
"We absolutely want to pay for performance, and in a competitive market," Horta-Osorio said. "If we create economic value, it's absolutely clear that we'll be able to do that."