As Costs Rise, Can European Firms Raise Prices Fast Enough?
(Bloomberg) -- Europe's earnings renaissance has barely started and already it feels like it's over.
Rising costs are becoming a challenge worldwide: prices of raw materials and wages have gained this year, a trend increasingly noted by executives in earnings calls. Inflation doesn't have to be a bad thing; the question is whether European companies can pass these expenses on to customers.
The problem is that costs are rising just as the region's economic momentum cools. Structurally, many companies are also finding that they can no longer raise prices as easily, when customers can turn away and look for cheaper goods online. Europe's third-quarter profits have been much more disappointing than sales figures, suggesting that margin pressure increased, according to analysts at Morgan Stanley.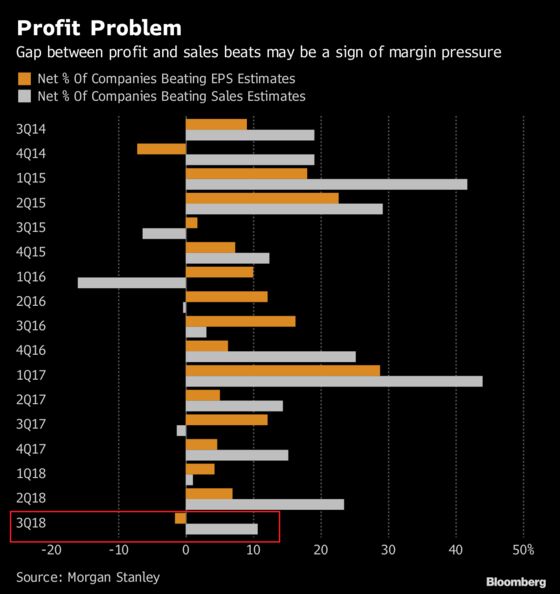 "As you get higher costs, normally, in the past if growth was good, companies will pass that through," said Sharon Bell, an equity strategist at Goldman Sachs Group Inc. in London. "But that is your big 'if' this cycle."
Unlike their U.S. counterparts, European stocks only started to see their profits accelerate more quickly last year, and already, pessimism has returned. Earnings downgrades are picking up, and while analysts' interpretations on the trend have varied, many would agree third-quarter results haven't been great.
For now, analysts are expecting average earnings growth for companies in the Stoxx Europe 600 index to accelerate to 9 percent next year from almost 6 percent in 2018, estimates compiled by Bloomberg show. Bottom-up forecasts may be too complacent, since currently they're pricing in wider margins for every industry in 2019, which has never occurred, Morgan Stanley strategist Matt Garman said in an interview.
Inflation exceeding growth rates usually signals a peak in margins, he added. He also pointed to the fact that Purchasing Managers' Index surveys show input prices have been rising more quickly than output prices.
Net income margins have reached their pre-crisis levels and will peak this year, Goldman Sachs strategists led by Lilia Peytavin wrote in a note.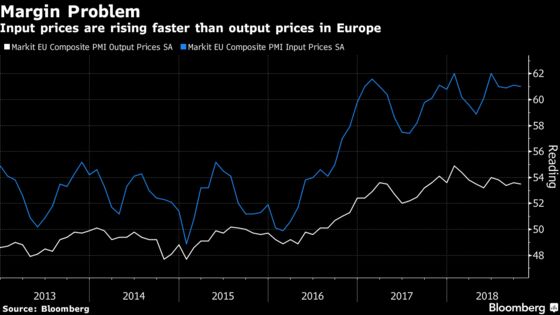 Some analysts disagree. A survey by UBS Group AG of euro-zone corporate executives shows a net 12 percent of companies expect to see higher pricing power over the coming year, up from 5 percent in May. That supports the bank's expectations for wider margins in 2019, strategists led by Nick Nelson wrote in a report. Some European companies have also signaled possible price increases.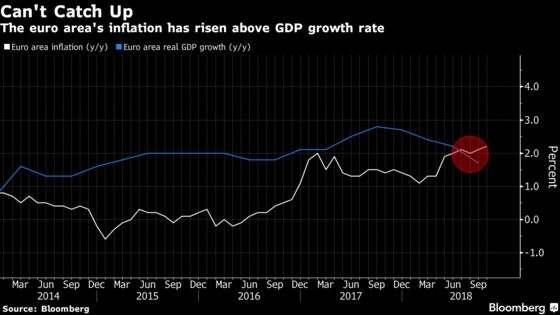 European Central Bank President Mario Draghi said in a speech on Friday cost gains are squeezing margins, and there should be more pass-through to prices. But the squeeze on margins could be more persistent, if companies start to be more uncertain about the growth and inflation outlook.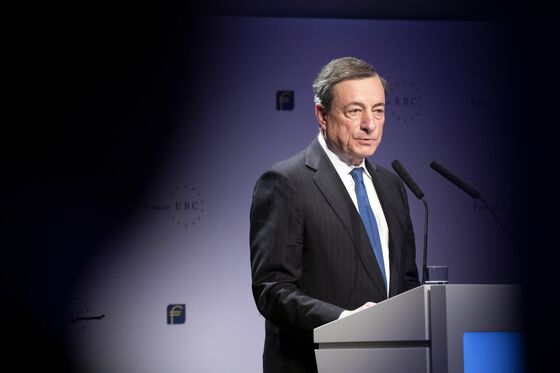 With consumers and also companies increasingly able to compare prices, the problem may be structural, said Klaudius Sobczyk, a fund manager at Peh Wertpapier AG in Frankfurt.
"With the Amazons of this world and the internet, clearly we can compare all the prices at all times," he said. "People who will be able to increase prices and improve margins are clearly the ones that are delivering products that are not copied as easily or have some real brand value."
These could include luxury names like LVMH Moet Hennessy Louis Vuitton SE, some pharmaceutical companies and brands that command a strong premium like Heineken NV.