Copper Clashes at World's Largest Pit Signal Trouble Ahead
(Bloomberg) -- The world's biggest copper maker is pushing to modernize one of its oldest mines. With the plans spurring a quickening series of worker protests and disruptions, it's becoming clear that technical challenges won't be the only hurdle.
Codelco is in the last stages of a $5.5 billion project to breathe new life into its Chuquicamata operation in northern Chile, which will transform the largest open-pit mine by size into an underground operation. The state-owned miner needs to spend $22 billion through 2022 upgrading its aging mines to maintain output at a time when stockpiles in the world's warehouses are ebbing.
But the project won't be without human costs, according to the workers, who are signaling further unrest may be in the offing. Changes to mine will entail cutting about 1,700 jobs from the current 5,000. With other Codelco sites set to follow a similar path, workers are feeling more urgency to make themselves heard. That suggests Codelco's relations with the mine's workforce may get more fraught just as global copper output is falling behind demand.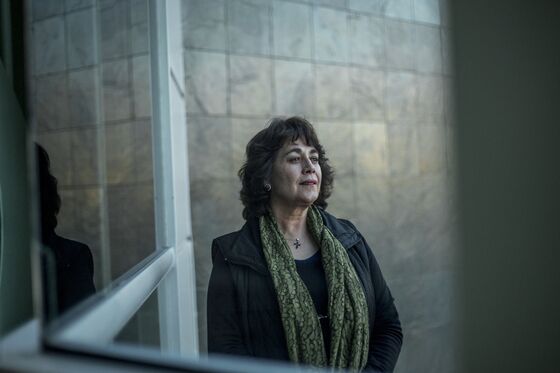 "This will just keep escalating -- we will continue until the company understands they must respect Chuquicamata workers," Cecilia Gonzalez, president of Chuquicamata Union No. 1, said in an interview in Valparaiso. "We are dealing with an administration that wants to transform Chuquicamata without respecting its culture and its history."
The ramp-up process for Chuquicamata underground will coincide with Codelco's labor negotiation with the mine's three largest unions, representing about 4,500 workers of 5,000. They will need to sign a new collective contract before the current one expires in May. Codelco has signed new collective contracts with more than 15 unions this year, with just one strike, Chief Executive Officer Nelson Pizarro said in the company's third-quarter earnings presentation.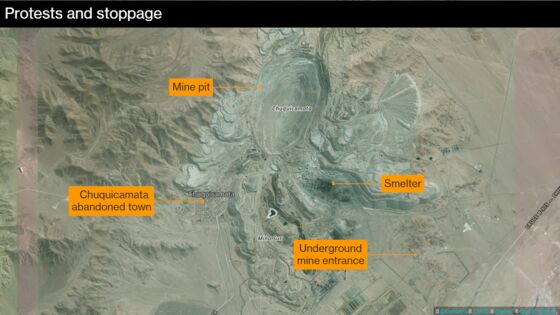 The shift to underground mining at century-old Chuquicamata is already costing Codelco. Following a stoppage in July, workers have blocked accesses to Chuquicamata twice this month, reducing output. Three of the mine's five unions want management to negotiate job cuts and redundancy packages, including healthcare coverage for departing workers. They also want a guarantee that labor conditions for underground workers won't get worse once the mine starts operating by mid-2019.
So far, management hasn't been listening, Gonzalez said. "Workers are behind union leaders because they understand their jobs, their benefits and their families' healthcare are at risk."
A Codelco official declined to comment.
Protests at and around Chuquicamata, which produced 331,000 tons of copper last year, could potentially affect the rest of the mines of Codelco's northern district, which are very close to each other and in some cases share access roads. These include Radomiro Tomic, Codelco's second-largest mine, and Ministro Hales.
Sitting at the heart of the Atacama desert, the driest place on Earth, Chuquicamata could be mistaken for a canyon. The century-old mine is almost 5 kilometers long (about 3 miles) and 1,100 meters (3,600 feet) deep. It takes a truck as long as one and a half hours of circling down the pit to reach the bottom.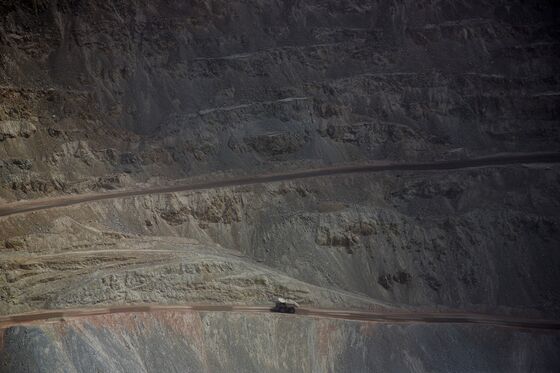 Chuquicamata, Codelco's third-largest operation by output, has a long history of company-worker clashes.
"Management has tried to frighten workers," said Rolando Milla, president of Chuquicamata Union No. 3. "But as always in Chuquicamata's history, there's a moment when workers wake up and demand their union leaders stand up. This is happening now, and our people are inflamed."