Copper Bulls and a Tribute to Trump: Lessons From LME Week
(Bloomberg) -- The metals world's annual London jamboree is beginning to wind down. As the industry's traders, brokers, miners and smelters nurse their collective hangovers (with one obvious exception), here are five key takeaways from this year's LME Week.
From top producers like Codelco and Freeport-McMoRan Inc. to hedge funds, banks and trading houses, there sure were a lot of copper bulls in London this week. Strong Chinese demand and constrained mine supply are combining into "powerful" cocktail, one executive commented.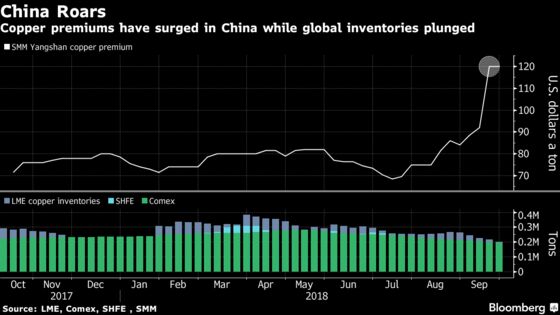 Of course, there's still that pesky trade war to worry about. Speaking at the annual LME dinner on Tuesday, Hong Kong Exchanges & Clearing Ltd. Chief Executive Officer Charles Li laid into the U.S.'s policy toward China, saying that the situation in the short term "looks very desperate, very hopeless."
Still, Donald Trump has been good news for metals traders. LME Chairman Brian Bender paid tribute to the U.S. president's contribution to metals markets during Tuesday's dinner, pointing to increased volatility and profits for LME members.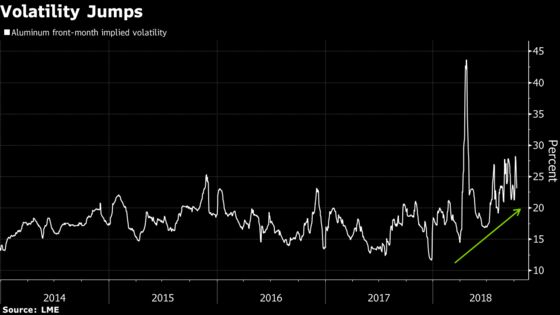 The exchange had record volumes in April and metals banks and brokers say they're notching up the best performance in several years.
In the days before LME week, the global alumina industry was plunged into turmoil and then out of it again. While prices for aluminum have steadied for now, there's still a lot to be worried about.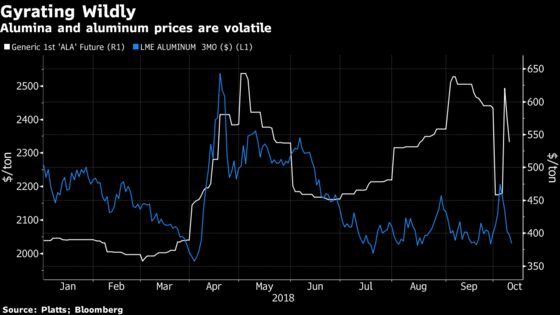 Alumina costs represented about 15 percent of aluminum prices earlier this year, but that's now jumped to more than 25 percent, biting hard into margins. About 40 percent of smelters are unprofitable at current prices, CRU Group said this week, while others have said aluminum prices need to rise to reflect current costs.
Responsible sourcing is the buzzword of the moment, largely driven by concerns over cobalt from informal Democratic Republic of Congo mines with poor safety conditions. Trafigura Group Ltd. CEO Jeremy Weir argued that the solution was not to shun informal cobalt supply -- in contrast with competitor Glencore Plc, which says it does not buy any such material.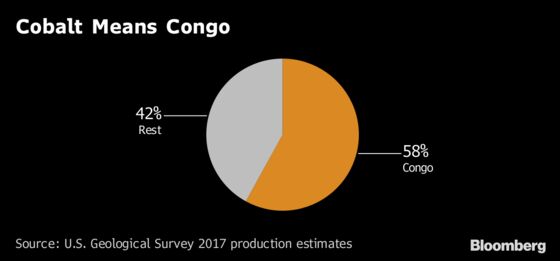 The LME on Friday unveiled plans to require cobalt and tin producers to audit their raw materials supply chain. Non-governmental group Global Witness wasn't impressed and blasted the exchange's action in a strongly-worded statement.
There are signs that money is starting to come back into the specialist hedge-fund space. Luke Sadrian's Commodities World Capital LLP is raising capital for a metals fund planned for the first quarter and market veteran Ricardo Leiman is preparing to launch a new commodities hedge fund.
In case you missed it: more highlights from our LME Week coverage:
Is the Reign

of Glencore's Billionaire Copper King Near Its End?

Top Copper Producer Signals CEO to Stay On in Expansion Push

LME's Copper

Dominance Tested as Rivals' Options Trading Jumps
It's not all rosy, though. Another big name in metals trading, Tim Jones, plans to close the hedge fund he runs for Red Kite and return money to investors before retiring, people familiar with the matter said earlier this week.