Continental Ousts CFO Over Diesel Investigation Shortcomings
(Bloomberg) -- Continental AG abruptly terminated Chief Financial Officer Wolfgang Schaefer's contract over issues related to an ongoing probe into the German car-parts supplier's role in Volkswagen AG's diesel-emissions scandal.
Chief Executive Officer Nikolai Setzer will assume Schaefer's responsibilities until a successor is found, Europe's second-largest auto supplier said Wednesday after an extraordinary supervisory board meeting. Schaefer had worked for Continental since 2010.
The management change was made in the wake of prosecutors' investigations "regarding the illegal use of defeat devices in diesel engines and shortcomings in the ongoing investigation by Continental," the company said. "Continental is investigating the case rigorously and thoroughly and is cooperating unconditionally with the public prosecutor's office."
Continental shares pared a decline of as much as 5.8% to trade 2.6% lower at 107.94 euros as of 9:30 a.m. in Frankfurt.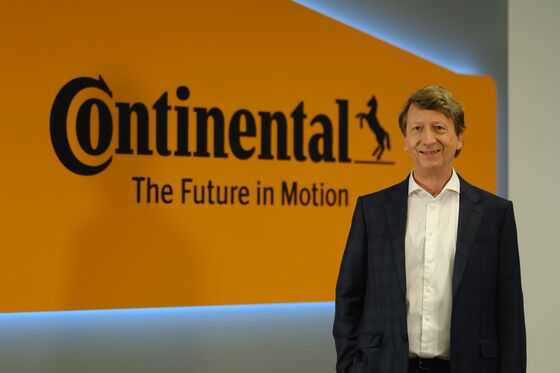 German prosecutors raided Continental premises in recent years following allegations the Hanover-based manufacturer helped VW cheat emissions tests. Continental supplied technology for VW's 1.6-liter diesel engine used in cars across Europe. The engine-control software for the main 2.0-liter motor at the heart of the VW scandal -- which was also used in the U.S. -- came from Continental's rival Robert Bosch GmbH.
The dismissal could be a sign prosecutors are preparing a bigger fine than Schaefer braced management for before his departure.
"While the investigations are well-known, the termination of the CFO's appointment creates uncertainty and will most likely weigh on the share price," Jefferies analyst Sascha Gommel said in a report.
The shake-up atop Continental is just the latest example of fallout more than six years into VW's diesel-emissions scandal. Earlier this week, the U.S. Supreme Court rejected appeals from the company and left intact rulings that let state and local governments sue over its engine tampering. The saga has cost the carmaker more than 30 billion euros.