Company That Called Demise of CD-ROMs Is Moving Away From LCDs
Now, the Taiwanese electronics parts maker is doing it again. This time, it's cutting back on a different cash cow: a component that it produces for liquid crystal displays. And it's getting into parts for electric-vehicle batteries.
While BenQ is a small company, with a market value of just $199 million, and some might argue that getting out of CD-ROMs in 2004 wasn't that prescient, its move is emblematic of the difficulties facing the industry. LCD panels have been under pressure from the emergence of newer technologies such as OLED, with Apple Inc., for example, adopting those screens for some of its phones. At the same time, a glut of Chinese supply is causing prices to slump as LCDs become commoditized.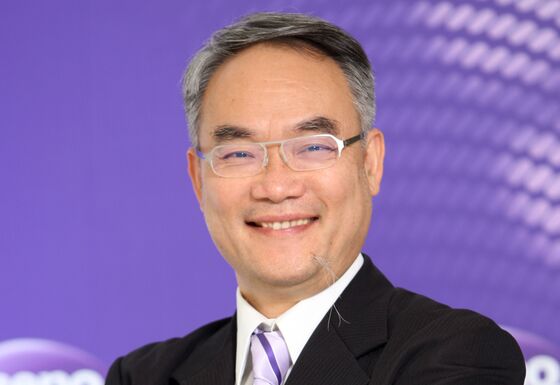 "Change is painful," Z.C. Chen, BenQ's chairman and chief executive officer, said in an interview. But "I don't see much room for this business to grow."
In 2004, Chen and other executives decided to risk severing ties with Japanese giant Sony Corp., to which it supplied CD-ROMs. At that time, the discs were a key part of BenQ's business. But the company decided to become a maker of polarizer films for LCDs for Taiwanese electronics maker AU Optronics Corp. BenQ discontinued CD-ROM production entirely in 2011.
BenQ now relies on the films, which are crucial for controlling light transmission in LCD panels, for 90 percent of its revenue. It plans to cut this initially to 70 percent, and may go lower over time, Chen said.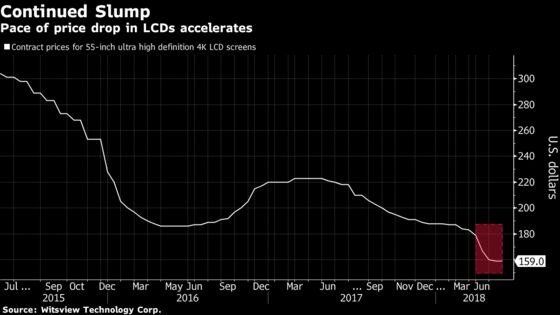 In a shift in focus, BenQ is hoping to get into the electric-vehicle supply chain. Chen says the company has approached a major Japanese auto parts maker about supplying components for rechargeable batteries.
Chen's move away from LCD parts comes as slumping prices deal a blow to the industry. Prices of 55-inch ultra high-definition LCD screens, for example, fell 4.8 percent as of July 5 compared with the previous month, accelerating from an average 2 percent decline in the previous six months, according to data compiled by Witsview Technology. That comes as Chinese companies pump billions of dollars into building factories that churn out large LCD panels for TVs.
Shares of South Korea's LG Display Inc., the world's largest maker of LCDs, have fallen 32 percent this year, poised for their worst annual decline since 2011. Analysts estimate that the company will post a 476 billion won ($425 million) operating loss in 2018.
BenQ Materials, which is listed in Taipei, has also felt some impact. The company's stock is down 5.3 percent in 2018 after surging 34 percent the year before. It's perhaps not that surprising that the company is choosing to act again.
"As long as there's no technology advance, then the price drop will be very severe," Chen said, referring to both LCDs and its polarizer films. "We have to keep moving to other areas."