Commerzbank Loses Top Executives as Corporate Unit Struggles
(Bloomberg) -- Commerzbank AG is replacing two top executives as progress in Chief Executive Officer Martin Zielke's turnaround plan remains uneven.
Michael Reuther, who heads the corporate clients unit, will leave when his term expires next September, while Chief Operating Officer Frank Annuscheit is stepping down at the end of the year for health reasons. The changes touch on two key pieces of the bank's strategy: the business of lending to the small and medium-sized companies that are the backbone of the German economy, and the internal processes that it wants to simplify and modernize.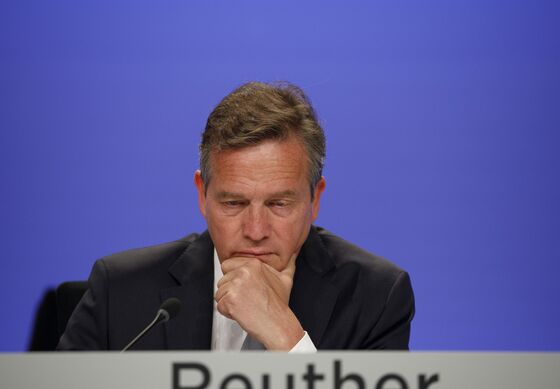 Reuther's unit in particular has been struggling amid intense competition and low interest rates, forcing the bank to say it may miss a revenue target. The 59-year-old has criss-crossed the country's provinces by car, adding more than 3,000 new clients in the first nine months of the year. But those clients have yet to translate into revenue, turning the division into the biggest single headache for Zielke as he enters the second half of a four-year turnaround plan stretching until the end of 2020.
"I am sorry to learn of Michael Reuther's decision but I respect it," Zielke said in a statement late Wednesday. "He has made very good progress with the reorganization of the corporate clients business."
Commerzbank fell 2.7 percent at 9:06 a.m. in Frankfurt trading, bringing losses this year to 42 percent. Speculation about a merger of Commerzbank and cross-town rival Deutsche Bank AG re-emerged over the past year as both struggle to compete, and buyout firm Cerberus Capital took a stake in both lenders.
Global banks have been competing for business with companies in Europe's largest economy, hurting margins already squeezed by low interest rates. Many of these companies are also exposed to a slowdown in global trade.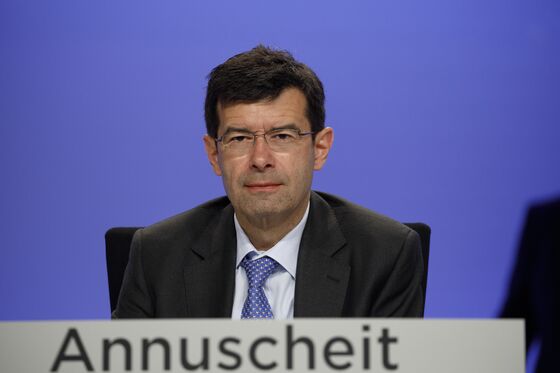 While client acquisition at Reuther's unit is ahead of target, revenue from corporate clients has shrunk in six out of seven quarters since the clock on the plan started ticking down in 2017. The unit's costs, meanwhile, have remained largely unchanged.
"Under my current life plans, extending my contract is no longer an option," Reuther said. "I would like to give the bank enough time to find a suitable successor, and, in my final year at the bank, bring the restructuring of the corporate clients segment to a successful conclusion."
The fortunes of the corporate clients division are in contrast to the retail unit headed by Michael Mandel. Higher revenue in that division, which added 117,000 customers in the quarter, helped boost adjusted revenue for the group by 8.6 percent in the third quarter.
COO Annuscheit will be replaced by Joerg Hessenmueller on Jan. 1. Hessenmueller has been playing a pivotal role in Commerzbank's quest to become a more digital and innovative company by restructuring its central offices in Frankfurt. He was previously the chief financial officer of the bank's Polish subsidiary mBank that has been highlighted by executives as a driver of digital innovation for the lender.