Commerzbank Flagged Shady Wirecard Dealings Before Implosion
(Bloomberg) -- More than a year before Wirecard AG imploded, executives at Commerzbank AG began harboring suspicions that something was rotten at the high-flying German payments company.
In early 2019, the lender flagged money-laundering concerns to German authorities before informing the Bafin banking watchdog of its decision to exit the relationship with Wirecard. The moves were recounted by Chief Risk Officer Marcus Chromik and former Chief Executive Officer Martin Zielke, who testified separately before a parliamentary inquiry in Berlin probing the Wirecard scandal.
Zielke recalled how the decision to withdraw from Wirecard in April 2019 was a "bold move" because the payments company was a member of the DAX, the elite club of the country's 30 biggest listed companies. For Chromik, Wirecard's descent from the pinnacle of corporate Germany into the abyss of alleged massive fraud was simply "beyond comprehension."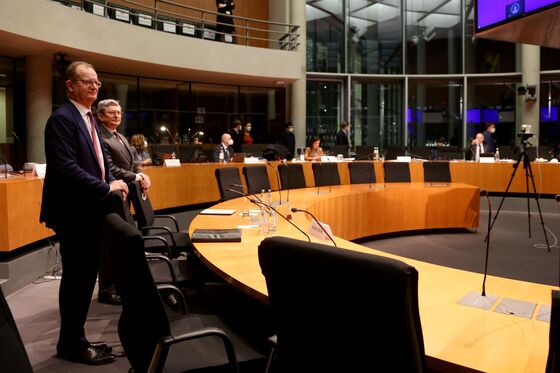 The Munich-based payments company filed for insolvency last June after disclosing that about 2 billion euros ($2.4 billion) it had previously reported as cash didn't actually exist. The failure has since morphed into Germany's biggest postwar accounting scandal, with former executives in jail or on the run, accounting firms facing questions about their audits and regulators on the defensive because they didn't act sooner.
Bafin's role, in particular, has come under scrutiny. The watchdog in 2019 imposed a short-selling ban on Wirecard stock. That decision gave Chromik reassurance that the loan extended by Commerzbank to Wirecard wasn't at risk, he said at the hearing. Deutsche Bank AG Chief Executive Officer Christian Sewing, who spoke at the event after Chromik and Zielke, likewise cited the ban as a reason not to decline business with Wirecard.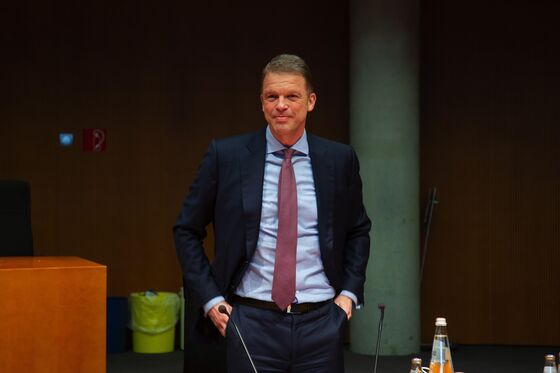 Deutsche Bank and Commerzbank, which ceded its slot in the DAX to Wirecard in 2018, were members of the consortium of banks that jointly had made 1.8 billion euros in credit available to Wirecard. Deutsche Bank's credit exposure was 73 million euros when the payments company collapsed but the lender only lost 18 million euros because of hedging arrangements, Sewing said. Commerzbank had lent 197 million euros and wrote off 187 million euros, Chromik said.
Both banks began distancing themselves from Wirecard in 2019, according to the executives. Commerzbank decided early in the year to pursue a "soft exit" from the company after a critical report in the Financial Times newspaper, Zielke said. And Deutsche Bank didn't renew a margin loan to then-CEO Markus Braun later in the year, Sewing said.
Wirecard was long a darling of the investment community and of the German political elite, with its promise of playing a central role in the booming wireless payment industry. Zielke recalled one public meeting in late 2019 with Braun, whose company was praised at the gathering as representing the future, whereas the likes of Deutsche Bank were dismissed as dinosaurs. Braun was arrested last year and has been sitting in jail near Munich since.