Steve Cohen's Point72 Hedge Fund Posts February Gain, Rising Nearly 1%
(Bloomberg) -- Steve Cohen's Point72 Asset Management gained almost 1% in February, amid a market rout that saw the S&P 500 Index tumble, according to people with knowledge the matter.
The hedge fund, which manages $16.1 billion, built on better-than-average returns from last year. Point72 rose about 16% in 2019, compared with the industry average of 9%, Bloomberg previously reported.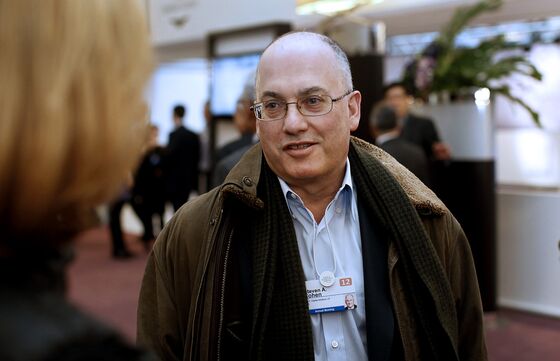 Equity markets plunged in late February as concerns mounted about the economic fallout from the spreading coronavirus. The S&P 500 fell 11% in five days and the Dow Jones Industrial Average careened to the lowest since June, wiping out almost $3 trillion in value from U.S. equities.
A spokeswoman for Stamford, Connecticut-based Point72 declined to comment.